NETWORK series delivers pointers on facilitating social change
Tuesday, February 23, 2021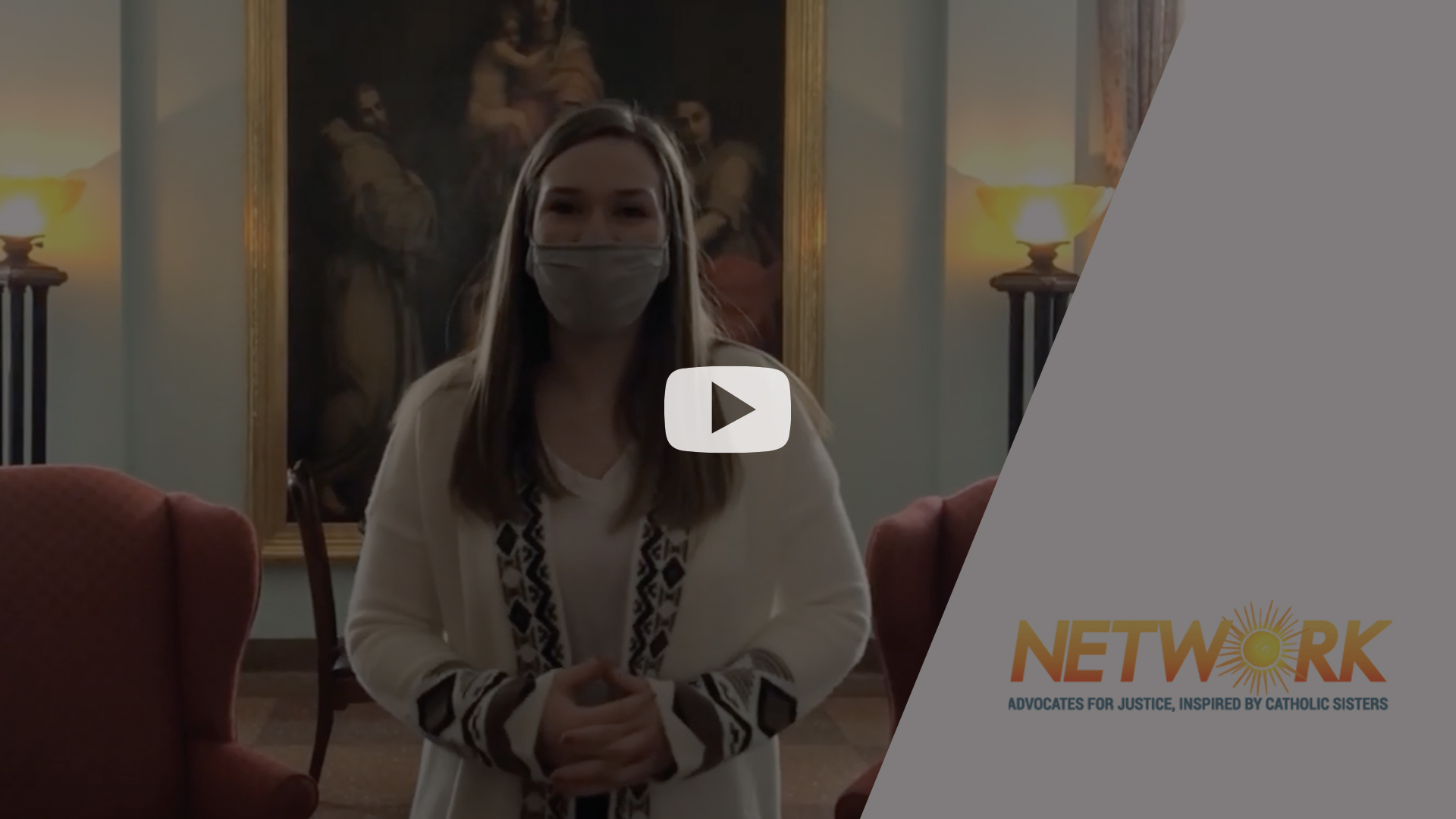 When the Mercyhurst community talks about facilitating social change, it's not only a throwback to the Sisters of Mercy, who were known as "the walking nuns" for their work caring for the sick and poor on the streets, but representative of a university commitment to its recently formed Equity, Inclusion, and Justice Initiative.
Beginning in March, the Mercyhurst community is invited to attend a four-part series on best practices for engaging in social change, which is hosted by the NETWORK Lobby for Catholic Social Justice. Use this Zoom link for all four sessions: 
Advocacy: How to Make Change – Monday, March 1, 4-5 p.m. 
Organizing: How to Bring People Along with You – Thursday, March 11, 7-8 p.m. 
Lobbying: How to Influence Laws – Monday, March 22, 4-5 p.m. 
Transformative Conversations: How to Talk About Tough Social Issues – Thursday, April 8, 7-8 p.m. 
"I think this series is a brilliant and exciting contribution to our overall efforts for equity, inclusion, and justice because antiracism is largely about action to address unjust policies and practices. Mercy does not just name the injustices around us; it rolls up its sleeves to address and correct injustices," said Vice President for Mission Dr. Greg Baker.
Among those rolling up her sleeves is Dr. Laura Lewis, chair of the Department of Applied Sociology and Social Work, who said, "We are witnessing individual transformation that is leading more people to ask, what more can I do, and how can I be actively engaged in advocating for the systemic change critical to address continued injustices? A lack of knowledge and skills too often interferes with taking action. These sessions will serve to empower people with the basics needed to join in solidarity with others to advocate for a racially just society." 
The series will supply practical information about how to mobilize the goodwill seen on campus and get people involved in projects and actions that can have a real impact on local, state, and national policies. Students will learn traditional principles for organizing and lobbying and apply their own means of communication and connection to work on behalf of social justice.
In addition to the Equity, Inclusion, and Justice Initiative and the Applied Sociology and Social Work Department, the series is sponsored by Black Students for Unity, the Campus Involvement Center, Campus Ministry, and Community Engagement. 
"With so many people becoming involved with different antiracist initiatives on campus, I am hopeful that this series will draw a good mixture of students and employees to help carry forward our personal and institutional goals for equity, inclusion and justice," Baker said.
VIDEO: Students working on the NETWORK series project urge members of the college community to take part. First through third are Mary Bauer, Kiara Booker, and Sarah Klein.