NCI chief extols academic partnership with Mercyhurst
Friday, March 26, 2021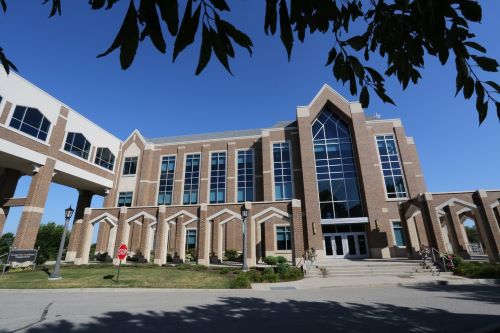 In the rapidly expanding enterprise of artificial intelligence (AI), some Mercyhurst University students not only have a front-row seat, but are working alongside one of the premier companies in the industry.
Last year, the university formed an academic partnership with NCI, a leader in bringing commercial artificial intelligence (AI) technology to the federal government. The affiliation became even more noteworthy when NCI President and CEO Paul Dillahay was named to the 2021 Wash100 this month.
Recipients of the Wash100 were first recognized by Executive Mosaic in 2014. Since then, the organization has annually selected 100 of the most influential leaders in the government contracting industry.
Four students in the Mercyhurst Department of Computing and Information Science are working with NCI on a customized AI database, an innovation designed to transform the way federal agencies do business.
"We're excited to work with Mercyhurst University to further augment the NCI Empower AI platform," Dillahay said in a news release announcing his Wash100 designation. "As the public sector starts to embrace next-generation, innovative AI solutions, NCI stands ready to help our federal government customers bring these proven innovations to bear."
Mercyhurst project participants include sophomore Brentyn Muir of Hobart, Australia; and graduate students Kutlu Mizrak of Ankara, Turkey; Arseniy Sklyarov of Toronto, Canada; and Alex Nicanor Kenmogne Tayou of Yaounde, Cameroon. Principal investigator is Brian Fuller, director of operations for the Ridge College of Intelligence Studies & Applied Sciences.
The partnership is an outgrowth of the university's Center for Intelligence Research Analysis and Training (CIRAT), which coordinates CIRAT projects with businesses, institutions, and government agencies. Over the years, hundreds of students from the Ridge College have gained valuable experience, established professional networks, and earned wages on projects.