MIAC virtual spring series features Grammy winner Chris Thile April 7
Friday, March 26, 2021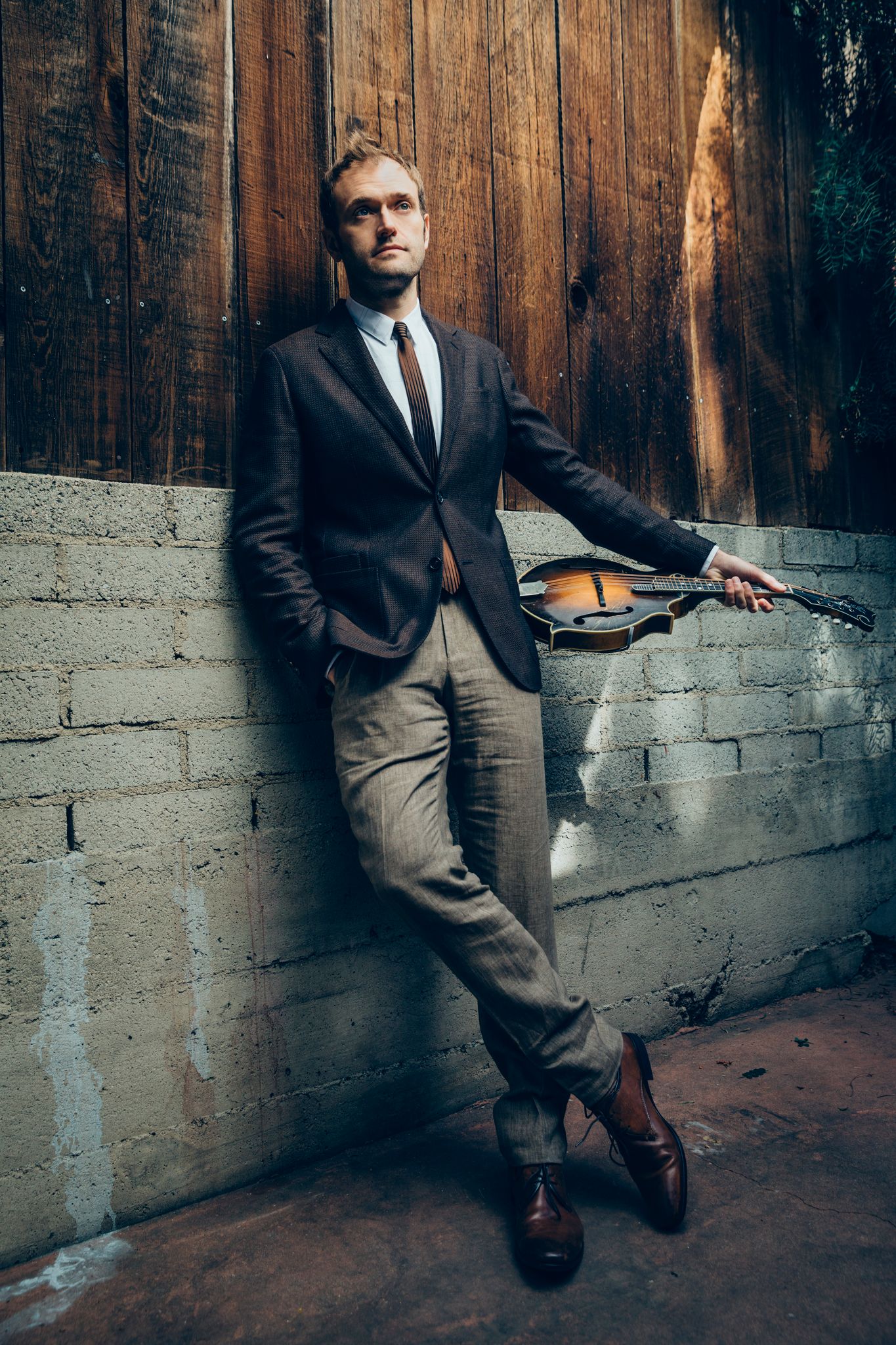 Multiple Grammy Award-winner and MacArthur Fellow Chris Thile, a member of Punch Brothers and Nickel Creek, and former host of the radio program, Live from Here, will perform virtually as part of a free concert series offered by the Mercyhurst Institute for Arts and Culture (MIAC) on Wednesday, April 7 at 7:30 p.m.
Thile is a mandolin virtuoso, composer and vocalist. With his broad outlook, Thile transcends the borders of conventionally circumscribed genres, creating a distinctly American canon and a new musical aesthetic for performers and audiences alike.
A child prodigy, Thile first rose to fame as a member of Grammy Award-winning trio Nickel Creek, with whom he released four albums and sold over two million records. In 2014, along with a national tour, the trio released a new album, A Dotted Line, their first since 2005.
"We are honored to conclude our free virtual concert series with mandolin superstar Chris Thile," said MIAC Artistic Director Brett D. Johnson. "His versatility, whimsy, and breathless virtuosity are perfectly suited to the intimate nature of an in-camera performance."
As a soloist, Thile has released several albums including his most recent, Thanks for Listening, a collection of recordings, produced by Thomas Bartlett, originally written as Songs of the Week for Live from Here. In February 2013, Thile won a Grammy for his work on The Goat Rodeo Sessions, collaborating with Yo-Yo Ma, Edgar Meyer, and Stuart Duncan.
In September 2014, Thile and Meyer released their latest album collaboration, Bass + Mandolin, which won the Grammy for Best Contemporary Instrumental Album. Punch Brothers released their latest album, the Grammy-winning All Ashore, in July 2018 with the Pop Matters describing the album as "a call to savor, to pay attention, to step back from the hustle and bustle and remember the importance of being calm."
All virtual programming is free. Virtual performances will be broadcast via Zoom. Registration is required, and attendance will be limited to 500 registrants. For more information, and to register, please visit the MIAC website.
The 2020-21 MIAC season is made possible through the generous support of Dr. & Mrs. Robert Guelcher.