Mercyhurst University President Michael Victor announces retirement
Monday, October 19, 2020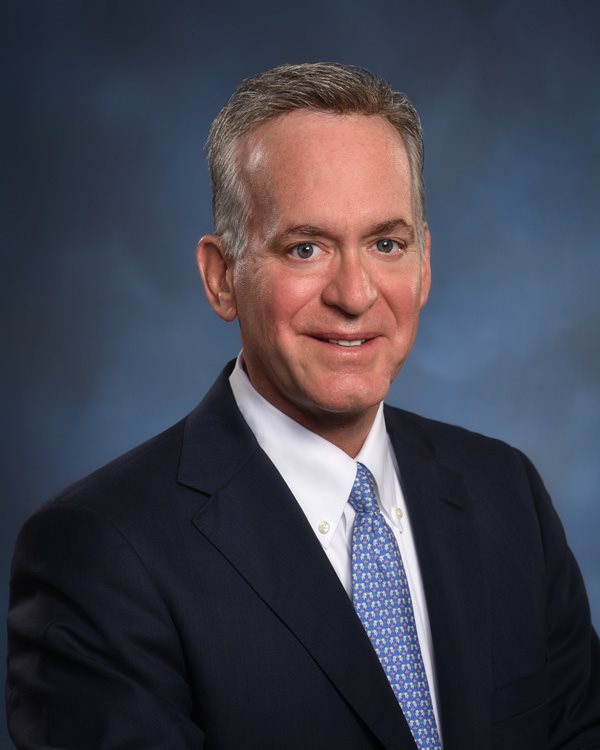 As the 12th president of Mercyhurst University, President Michael T. Victor has overseen more than a half-decade of transformative change, implementing a 180-degree pivot in the way the university conducts business to achieve a period of enviable growth, made even more significant in the throes of industry-wide challenges and a global pandemic.
Having reached the goals he set for his administration, Victor said it is now time for him to retire from Mercyhurst to assume new challenges.
"Serving as Mercyhurst president has been the greatest honor of my life," Victor said. "I have faith that our university is well positioned for its next leader. Never would I consider retiring were that not the case."
Victor made his announcement Saturday, Oct. 17, at the Board of Trustees fall meeting and then conveyed his intentions through a letter to the university community on Monday, Oct. 19.
Victor was named president of Mercyhurst University Aug. 1, 2015. His tenure has been marked by enrollment growth, new and enhanced campus facilities, and a growing national reputation for academic quality.
Just this year, despite the challenges of COVID-19, Mercyhurst experienced an 11 percent gain in new freshman enrollment and a historic 50 percent increase in graduate enrollment. Among the more significant capital improvements of the Victor Administration are the new sophomore residence, Ryan Hall; renovation of Grotto Commons dining hall; MCPc Cyber Education Center; and the main-floor facelift of the university's library featuring a collection of built-in glass display cases containing historic documents, photographs and artifacts from the Thomas J. and Michele Ridge Collection.
Mercyhurst also saw gains in its reputational standing among higher education institutions, being recognized this year in the top third (#38) of the 135 top-tier Regional Universities in the North by U.S. News and World Report.
"As we begin this transition in the university's leadership, it is important to remember Mercyhurst is stronger today than at any time in our 94-year history," said Mercyhurst Board of Trustees Chair Joseph G. NeCastro. "We owe a debt of gratitude to President Victor for his years of dedicated service to the university and the transformative results of his leadership."
A search for Mercyhurst's next president will begin immediately.