Mercyhurst turns over Quickstarter to Idea Fund Erie
Thursday, June 28, 2018
Quickstarter, an initiative that helps entrepreneurs design and launch successful crowd-funding campaigns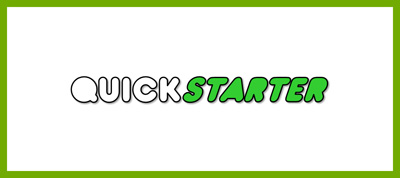 , announced its official relaunch Thursday, June 28, during a special media event.
The program, conceived and developed by Kris Wheaton, professor of intelligence studies at Mercyhurst University, is a proven output, quick turnaround initiative that brings Erie County university students together with entrepreneurs to provide targeted assistance to move their crowd-funding projects forward – providing specialized services at no cost to the entrepreneur. Under new ownership, this program will now operate under the Idea Fund Erie, a non-profit organization that provides funding and education to early stage entrepreneurs. 
Since its inception, more than 160 entrepreneurs have participated in the program and 30 have launched campaigns on major crowdfunding sites such as Kickstarter and Indiegogo using the Quickstarter process. Ninety-three percent of these campaigns have been successful (compared to the 36 percent success rate for Kickstarter campaigns overall) and overfunded by an average of more than 200 percent.  Quickstarter has also been recognized as an "expert" organization by Kickstarter - one of only 30 such expert consultants in the world. Successful campaigns include:  Like My Thai restaurant; No Dress Code Studios, Renegade Butters, the Workingman's Cake, and Monster Dice, just to name a few.
The program's strategies are rooted in building awareness for the entrepreneur's idea, product or business before launching their campaign. This initiative is designed to be fast-paced and brief in duration. By tapping into a variety of majors, students have an opportunity to use and refine the skills they are learning in the classroom.  Each student is paid at a level commensurate with their skills and their participation.
In an effort to continue the growth and vitality of this already successful project, Samuel P. Black, III and Erie Management Group, which houses Idea Fund Erie, recently purchased Quickstarter.
Speaking for Mercyhurst University, Provost Leanne Roberts said, "Quickstarter has done a remarkable job of engaging local college students and in helping bring area entrepreneurs' dreams to reality. At this point, we believe passing the reins to the Erie Management Group will allow the program to grow and flourish. So, on behalf of Mercyhurst University, I wish to thank Mr. Black and his colleagues for their commitment to taking ownership of this exciting entrepreneurial enterprise."
Wheaton concurred. "Quickstarter has been very successful and the Idea Fund is the perfect organization to take it to the next level," he said.
Black added, "For many of us, the world of entrepreneurialism is a daunting one. When you have an idea, oftentimes you don't know where to start. And many great ideas don't get the traction needed to get them off the ground. We recognize the significance of this program and its value to the entrepreneurial arena, and we are looking forward to building upon its successes and helping others root their ideas so they have a foundation upon which they can grow."
Rebecca Styn, director of the Idea Fund, will train with Wheaton, and ultimately oversee and continue to develop the Quickstarter program.