Mercyhurst trains contact tracers in preparation for fall reopening
Tuesday, June 09, 2020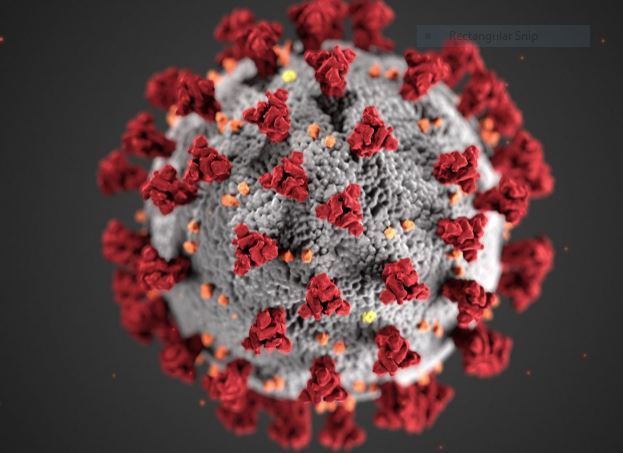 The steps involved in reopening a college campus in the midst of COVID-19 are enormous, but certainly within reach, notes Mercyhurst University, which has already successfully managed a quarantine and learned firsthand the associated protocols.
"As we prepare to address all of the potential issues with reopening this fall, both those anticipated and those unexpected, we are committed to establishing a level readiness that will enable us to implement change, pivot and adapt to shifting circumstances, and meet the challenges head-on," said Mercyhurst President Michael T. Victor.
As part of the work of the university's COVID-19 Task Force, 20 staff members will undergo training in contact tracing through a certificate program hosted by Johns Hopkins University, which will be augmented with training directed by Mercyhurst Executive Director of Health and Wellness Judy Smith. She will be assisted by Megan McKenna, director of Residence Life and Student Conduct, and Sue Sweeney, assistant director for Athletics.
The pandemic has created an unprecedented need for contact tracing across the country, and higher education is one of the industries where it will be needed to ensure the health and well-being of the college community as students return to campus this fall, said Vice President for Student Life Laura Zirkle, who is overseeing Mercyhurst's reopening plan.
"Having implemented a quarantine on our campus last spring, in cooperation with the Erie County Department of Health, Mercyhurst knows from experience that contact tracing is an essential element to containing the virus, which is why we are placing so much emphasis on the number of staff we are training as well as the quality of the training curriculum," Zirkle said.
Several staff members have already earned their certificates through Johns Hopkins and others are processing through the program. Smith said she and her colleagues have recruited volunteers from key departments, among them Athletic Training, which includes medically related instruction; the Counseling Center, whose employees have the necessary patient relations and interviewing skills; and Residence Life, which works closely with the student population.
Sweeney has also reached out to the university's coaching staff to request they take the Johns Hopkins course. "The coaches will not be contract tracers, but we believe the information about COVID-19 is highly educational, and discusses what is involved in quarantine and isolation, and how to communicate well about the virus and its potential spread," Smith noted.
So, in addition to the 20 official contact tracers, Mercyhurst estimates that by the end of July it will have another 60 to 75 people who took the course and share a common base of education and awareness.
In the introductory course, students learn about the science and clinical presentation of COVID-19 and how it is transmitted from person-to-person, the procedures for identifying and communicating with possible contacts, and why contact tracing can be such an effective public health intervention.
Once all of the trainees have been certified, Smith said her department will draft interview forms for collecting information from individuals who may have been exposed to the virus, host role playing and practice drills, and conduct a full-scale case study before opening in the fall.
Predicated upon an effective contact tracing program, Smith said, other pieces of the extensive reopening plan come into play, including housing preparations for quarantine and isolation, accommodations for food service, opportunities for remote instruction, and so on.
"One of the things we learned through the quarantine is how essential it is to move quickly in identifying those who may have been exposed to the virus, reassuring them, educating them and their families, and coordinating closely with the experts at the Erie County Department of Health," Smith said.