Mercyhurst Theatre reimagines Alice's adventures for world in quarantine
Tuesday, March 30, 2021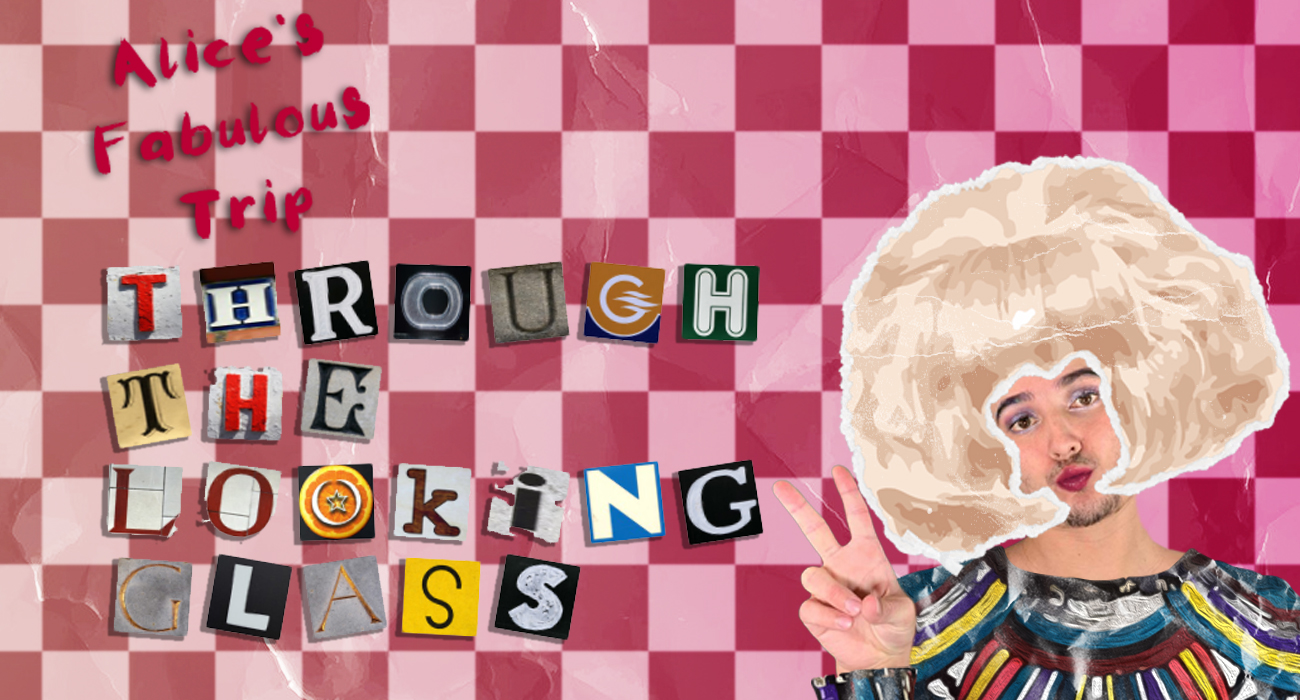 "Hey, Instagram fam! It's me, your girl Alicia: superstar influencer, cross-fit guru, skin-care expert. Do you stan me? Here's the glow up: follow me as I try to get home from the cray cray Looking Glass Land. These people are whack! Will I make it???" #idiotsofinstagram #ketoforlife #catsnotthemusical
The Mercyhurst Theatre Program continues its 2020-21 season with a wildly inventive new Zoom adaptation of Lewis Carroll's Through the Looking-Glass Thursday through Saturday, April 8-10, and Sunday, April 11.
Award-winning playwright and historian Mary Barile pens the adaptation, having previously adapted The Canterville Ghost, A Dickens of a Carol, Anne of Green Gables, and Oh, Whistle, and I'll Come to You, My Lad: An Erie Ghost Story for the Mercyhurst Theatre Program.
Barile, who holds a doctorate from the University of Missouri, has adapted forgotten American plays such as The Pedlar and Liberty in Louisiana, as well as the writings of Mark Twain, M.R. James, Homer, and Washington Irving. Her works have been performed at The York Theatre, The Open Eye, and Arclight Theatres in New York, the American College Theatre Festival at the Kennedy Center, and regional theatres in the U.S. and Canada.
"While pretty much everyone knows Alice's Adventures in Wonderland, Through the Looking-Glass and What Alice Found There is often overlooked," says Barile. "But that's the magical place where we meet the Walrus and the Carpenter, talking flowers, and mad queens. It's told in episodes, and based on a chess match, so there's a terrific logic to the very obvious nonsense. It's a perfect story to tell through Zoom, since logic can be twisted and the settings keep changing, while actors can be anything they want, however and whenever they want to. Given how topsy-turvy our world has been recently, Looking Glass is the perfect place for us to spend an hour or so."
Guest artist Dr. Doug Powers directs the production, having previously helmed the Mercyhurst Theatre Program's productions of The Tempest, Dancing at Lughnasa, Dracula, Forbidden Broadway, and Anne of Green Gables.
"The last year can be aptly described as 'surreal'," Powers says. "I think we all felt disconnected and alone without our outlets for socializing. But goodness knows I didn't want to explore all of the angst of 2020 in an angsty piece of theatre.
"I must confess that I never got into Alice and her trips to Wonderland and Looking Glass Land. As a queer kid desperately trying to pass as masculine in the buckle of the Bible Belt, those stories were too dangerous to embrace. But when I read Mary's faithful adaptation, I found a way in and a way to connect it to my experience – and maybe your experience – in the last year: overwhelming, pervasive BOREDOM. It struck me that Alice, who is terminally bored and vocal about it, clashes with her sisters, who have slipped easily into a life of boredom through an endless loop of chess games and four o'clock tea. But when Alice falls through the looking glass, she encounters characters gone mad by boredom. A kind of mania, if you will. So, I sought to create two surrealistic worlds.
"And, because I've lived the last year basically online and on Zoom and social media, I've been puzzled and enraged (lol) and entertained by Influencer Culture. (I was glued to the Hilaria Baldwin culture vulture scandal.)
"I was also influenced by drag. I love the gender fluidity as well as the camp and the glitter and the joy it evokes. So, this is my loving attempt at bringing Alice's trip through the looking glass to the present moment."
The cast of Through the Looking-Glass includes Braden Rosciszewski (Alice), Jon Reddinger (Lorina/Red Queen), Tori Altsman (Edith/Daisies/White Queen), Rachele Heasley (March Hare), Ali Forsythe (Tweedledee), Ashleigh Morrison (Tweedledum), Allison Christopher (Violet/Walrus/Lion), Gracie Knopfel (Carpenter/Unicorn), Abby Whitman (Tiger-Lily/Humpty Dumpty), Katelynn Bizzarro (White Knight), Veronica Guerrini (Red Knight), and Caroline Schroer (Rose/Jabberwock).
Performances are Thursday through Saturday, April 8-10, at 7:30 p.m., and Sunday, April 11, at 2 p.m. All performances are free, but registration is required. For more information, and to register, visit the MIAC website.