Mercyhurst Theatre Program stages world premiere of 'A Dickens of a Carol'
Monday, November 25, 2019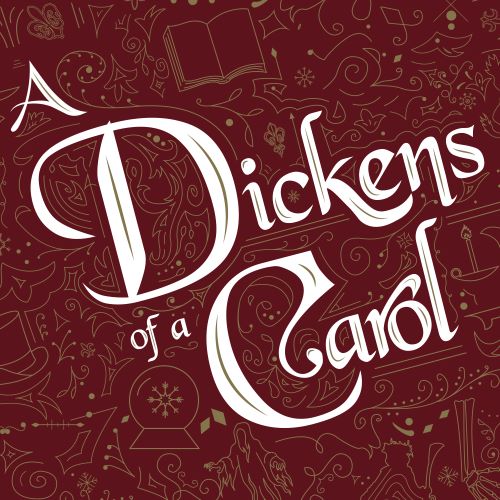 What happens when Charles Dickens and his solicitor gather on Christmas Eve to read the author's latest work aloud? The characters come to life as never before!
The Mercyhurst Theatre Program continues its 2019-20 season with the world premiere of A Dickens of a Carol, a new adaptation of Charles Dickens' beloved novella.
The new version was penned by award-winning playwright and historian Mary Barile, who previously adapted Anne of Green Gables and Oh, Whistle, and I'll Come to You, My Lad: An Erie Ghost Story for the Mercyhurst Theatre Program.
Barile, who holds a doctorate from the University of Missouri, has adapted forgotten American plays such as The Pedlar and Liberty in Louisiana, as well as the writings of Mark Twain, M.R. James, Homer, and Washington Irving. Her works have been performed at The York Theatre, The Open Eye, and Arclight Theatres in New York, the American College Theatre Festival at the Kennedy Center, and regional theatres in the U.S. and Canada.
Taking a cue from Charles Dickens' hugely popular public readings of A Christmas Carol, Barile adds a unique framing device to the familiar tale. It is Christmas Eve, 1843, and Dickens invites Thomas Mitton, his dear friend and solicitor to whom he eventually bequeathed the original manuscript of A Christmas Carol, over to celebrate the successful publication of the book, which had been released on December 19th. Dickens implores Mitton to stay and read the story aloud because his family is tired of hearing it, and neither man has anyone to spend the evening with. They begin reading, and the story comes to life in Dickens' study, with both men taking part in the action.
The production is helmed by Mercyhurst alumna Sarah Krempasky. The creative team also includes assistant director/dramaturg Bethany Sulecki, scenic designer Tucker Topel, lighting designer Madeleine Steineck, choreographer Jennie Cross, stage manager Darby Shafron, and assistant stage manager Joey Franz.
The cast of A Dickens of a Carol features Tori Altsman, Sara Bengar, Jakarri Buckner, Allison Christopher, Mary Danko, Colin Domowicz, Seth Gibson, Rachele Heasley, Nick Humes, Mackenzie Kiker, Lochlan Snider-Mills, Brenna O'Connor, Doug Powers, Braden Rosciszewski, Jenna Rosciszewski, Ella Santillano, Caroline Schroer, Mandi Schueren, Elizabeth Shewan, Rondale Smith, Jacob Tretinik, and Abby Whitman.
Performances are Thursday through Saturday, Dec. 5-7, at 7:30 p.m., and Saturday-Sunday, Dec. 7-8, at 2 p.m. in Taylor Little Theatre on the Mercyhurst campus.
Single tickets are $16 for adults; $11 for senior citizens/students and $6 for youth and Mercyhurst students with I.D. All performances are general admission, with doors opening thirty minutes prior to curtain. 
Patrons can reserve tickets online at miac.mercyhurst.edu, by phone at 814-824-3000 or at the Mary D'Angelo Performing Arts Center box office. Tickets will also be on sale at Taylor Little Theatre beginning one hour before curtain.
The production runs approximately 80 minutes with no intermission, and is recommended for ages 10 and older.