Mercyhurst speaker to address American foreign policy in Middle East
Wednesday, October 09, 2019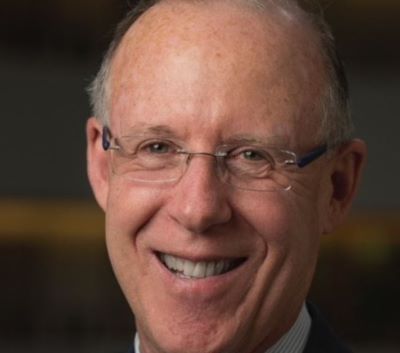 The Mercyhurst University Ridge College of Intelligence Studies and Applied Sciences will host a presentation by Georgetown University professor and foreign policy expert Dr. Ross Harrison on "Strategic Thinking in 3D: Current Geopolitics in the Middle East."  The event takes place on Monday, Oct. 28, from 4 to 6 p.m. in Zurn Hall, Room 114. 
Harrison's visit is sponsored by the Mercyhurst National Security Club with support from the Intelligence Studies and Political Science departments. It is free and open to the public although registration is required.
Harrison, author of Strategic Thinking in 3D: A Guide for National Security, Foreign Policy, and Business Professionals (2013), is expected to share insights from his book, which is required reading at the U.S. National War College, and to address the broader American foreign policy in the Middle East. A sought-after speaker, Harrison has lectured at the U.S. Department of State, the National War College and National Defense University, and the Matthew B. Ridgway Center for International Security Studies. He has also been published in policy-related outlets such as The National Interest, AI Monitor, The Middle East Journal, and Parameters (the U.S. Army War College Journal).
Harrison is a senior fellow at The Middle East Institute, a non-profit, non-partisan think tank and cultural center in Washington, D.C., and is on the faculty of the Walsh School of Foreign Service at Georgetown, serving as the chair of the international commerce and business concentration in the Master of Science in Foreign Service (MSFS) program. He is also on the faculty of the political science department at the University of Pittsburgh, teaching courses in Middle East politics. He is respected as an expert on strategy for the national security, foreign policy, and business disciplines.
More details about the event, including registration, are available here. For additional inquiries, contact Aaron Qiao, president of the National Security Club, at wqiao89@lakers.mercyhurst.edu; 874-377-2590.