Mercyhurst slates full lineup of activities marking Constitution Day
Wednesday, September 04, 2019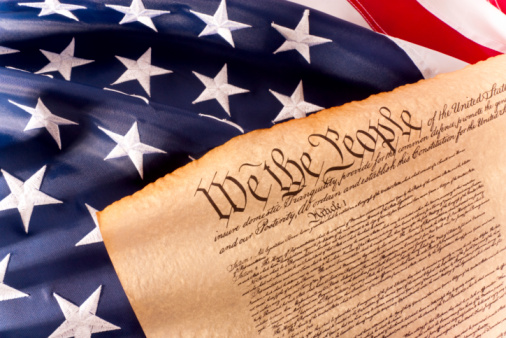 Mercyhurst University will present a full day of activities on Tuesday, Sept. 17, to mark both Constitution Day and the 100th anniversary of women's suffrage in the U.S.  
Billed as "'Voting Rights in America: A Constitution Day Teach-In," the day begins with a panel discussion on "America's Historic Struggle for Women's Suffrage" from 9:30 to 10:45 a.m. Faculty panelists include Dr. Averill Earls and Dr. Benjamin Scharff, History; Dr. Victoria Rickard, Political Science; and Dr. Ruth Jolie, Anthropology. Dr. Alice Edwards, World Languages, moderates.
The discussion will be followed at 11 a.m. by a screening of Iron Jawed Angels, a 2004 HBO film starring Hilary Swank as suffragist leader Alice Paul. Discussion will follow.
Evening events begin at 7 p.m. with a screening of Answering the Call, a 2016 documentary that offers a moving first-hand account of "Bloody Sunday" and the struggle for the landmark 1965 Voting Rights Act. The film also takes the story forward to the 2013 Supreme Court decision that undermined the law and the ongoing effort to defend voting rights. 
The film is followed by a panel of community leaders speaking directly and personally to the contemporary struggle for justice in defending the integrity of American elections. Panelists include educator and community historian Johnny Johnson; Attorney Nicci Page; and a representative of Fair Districts, an organization focused on the issues surrounding gerrymandering and equal representation.
All events will be held in the Mercy Heritage Room, Sullivan Hall, on the Erie campus They are free and open to the public, but seating is limited. For more information, please call history professor Dr. Chris Magoc, 814-824-2075.