Mercyhurst shares $2.8M to apply STEM to real-world issues
Tuesday, July 06, 2021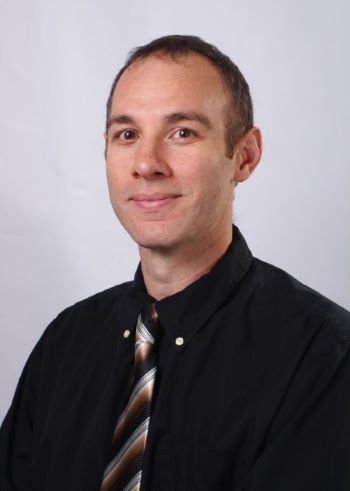 Five Pennsylvania universities, Mercyhurst among them, will share a $2.8 million grant from the National Science Foundation (NSF) to work with 7-12th-grade teachers in developing curricula that relates STEM principles to issues in everyday life, making education more relevant to students.
The premise is that while STEM instruction often emphasizes procedural knowledge, it does not necessarily encourage critical thinking and relate that knowledge to real-world applications.
Dr. Joseph Johnson, associate professor of physics at Mercyhurst University, is one of four co-principal investigators on the project led by Dr. Augusto Macalalag of Arcadia University in Glenside. Other participating institutions are LaSalle, Villanova, and St. Joseph universities.
The project is officially known as "Understanding STEM Teaching through Integrated Contexts in Everyday Life" and is intended to integrate locally relevant SSI (Socioscientific Issues) and social justice concerns in STEM classrooms. The goal is to empower students to use their scientific expertise to become agents of change in their respective communities.
To illustrate the reasoning behind the project, Johnson referred to an ongoing debate over the issue of installing windmills along a section of the Lake Erie coastline in neighboring New York. Proponents argue the opportunity for clean, renewable energy, while those against claim it will be detrimental to wildlife and detract from the beauty of the coastline.
"There's a moral question there that allows students to wrestle with the tension between reduction of energy costs versus detraction of scenery and possible reduction of property values," Johnson said. "But to fully seek answers, you have to know the science behind windmills. Instead of just telling students about energy conversion, electrical induction, or pressure and temperature differentials along the coast, students can experience them in context. They can see how science applies to the real world. The problem can't be approached in silos, but only through integrated thinking, which is what we will be looking to address through this research." 
The joint project will encourage teachers to apply the tools and practices of STEM with their students to address such community-based issues through the lens of social justice, thereby supporting student learning through cultural connections and real-world applications.
In another example, this one by lead PI Dr. Augusto Macalalag, he asks, "What if we get students involved in the context of data, like should speed limits be reduced in Philadelphia? Instead of saying let's calculate the velocity or speed, which students think is boring, let's engage them in something where they have context such as what is the basis of speed limits in areas of Philadelphia, where are accidents predominantly happening and why, what are the cultural practices with regards to driving and speeding, and who decides the speed limits? There is a context of why STEM is being learned and taught beyond learning science and mathematics."
Since the need for this kind of integrated STEM education is greatest in urban schools with low-income students of color, the project will target disadvantaged schools in Philadelphia, according to the grant summary, but its implications for new and relatable approaches to teaching STEM are boundless.
It will involve professional development training for 75 teachers over four years, affecting more than 3,000 students.
The Philadelphia area was chosen as the focus since the collaborating universities, apart from Mercyhurst, are members of the Philadelphia Regional Institute for STEM Educators (PRISE). Mercyhurst is engaged in the project because Johnson and Macalalag have worked on similar research projects in the past.
For his part, Johnson will help plan and design the online professional development sessions, while also delivering them in person during summer institutes in Philadelphia, the first being this August. Johnson will also gather, organize, and evaluate data to assess the efficacy of the project.
"I am extremely excited to be working with an outstanding group of researchers and educators on this project," Johnson said. "There is real potential here to positively impact students' lives and support science and STEM literacy for populations that have been traditionally underserved.  We won't just be identifying problems, but actually taking steps to support teachers and learners of STEM."
WHAT PEOPLE ARE SAYING:
"This project will hopefully reframe the way in which teachers in STEM think about the purpose of science and science education," said Lisa Marco-Bujosa, Ph.D., assistant professor of education at Villanova University. "This is an exciting opportunity to work with my peers to broaden our scope and impact in local communities on the issues of urban science education, equity and social justice in STEM."
"By linking STEM to important social issues, this project will support teachers to help their students discover how STEM is part of their everyday lives," said Victor Donnay, Ph.D., founder and director of Philadelphia Regional Institute for STEM Educators (PRISE). "This project exemplifies PRISE's mission to bring together educators from multiple institutions to improve STEM education in the region - doing together what we cannot do alone."
"This project is a tremendous opportunity for La Salle's Education faculty to collaborate on a multi-year professional development and research program with area institutions," said Greer Richardson, Ph.D., La Salle University professor of education. "What we know is that tapping into students' funds of knowledge as a starting point for instruction is key to fostering both interest and engagement. Further, as students make choices about the topics they investigate, they become agents of their learning. The project is designed to support teachers in developing science learning that centers around the lives of their students and the communities in which their students live."
PHOTO: Dr. Joseph Johnson