Mercyhurst senior earns coveted scholarship from military intel foundation
Wednesday, November 18, 2020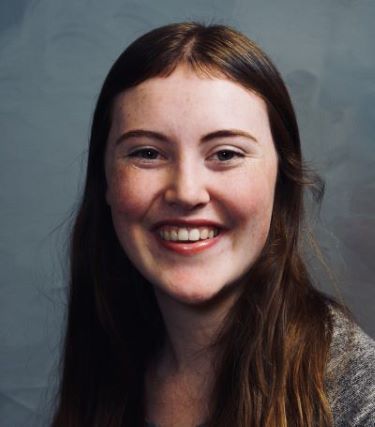 Mercyhurst University senior Marina Boyle has earned a scholarship from the National Military Intelligence Foundation, a highly competitive award that is only presented to the most outstanding rising intelligence professionals, according to the NMIF.
Boyle, who hails from Dublin, Ireland, is double majoring in Business & Competitive Intelligence and International Hospitality & Tourism, with a minor in Pre-Law Studies. Besides working in the intelligence community one day, Boyle hopes to work with non-governmental organizations (NGOs), using her intelligence skills to enhance humanitarian efforts.
In making the merit award known, Fred Hoffman, interim chair of the Department of Intelligence Studies, recognized Boyle's ardent pursuit of a career as an analyst with the aim of improving the security and wellbeing of our world.
"I have tremendous respect for Marina, especially given her dual focus on both intelligence and humanitarian assistance issues," Hoffman said. "During my military experience working with NGOs in places like the Balkans and Afghanistan, I was always astounded by how little one community really knew about the other – and ignorance is a huge impediment to collaboration. Having someone like Marina, who has an appreciation for the capabilities and mentality of each 'side,' would do wonders in an environment where intelligence and NGOs both have an important role to play. Marina has a bright future ahead of her."
The award for this year's scholarships is dependent on the donations received throughout the year.  In addition to providing a grant to academic institutions to be applied to the winning applicants' tuition, each award will be accompanied by an invitation to attend the NMIF Awards Banquet in the spring. NMIF was able to provide $37,000 in 2018 to individuals enrolled in undergraduate and graduate programs aligned with intelligence and national security programs. Students in over 45 universities are invited to apply for NMIF scholarships, which are typically awarded in increments of $1,000 to $5,000.