Mercyhurst seeks to start conversation about suicide
Tuesday, October 05, 2021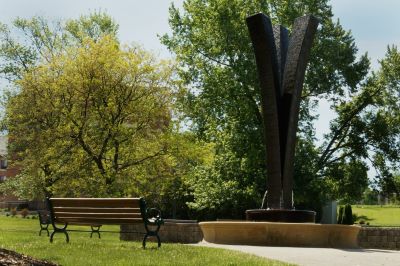 Each year, 24,000 college students attempt suicide and, of those students, 1,100 will die, making suicide the second leading cause of death among the college population. Still, the subject is not widely discussed.
As an effort to remove the stigma and start the conversation, Mercyhurst University will host its first Suicide Prevention & Awareness Walk on Thursday, Oct. 7, beginning from Munson Plaza at 3:30 p.m. Sponsors are the university's Social Work and Applied Sociology Club in partnership with Active Minds. All are welcome to participate.
"The goal of the walk is to build a supportive and understanding community that will decrease the stigma associated with talking about suicide," said club president Mary Bauer. "As the Mercyhurst community stands with one another, it will demonstrate that each student is not alone – that the Mercyhurst community stands with them in support."
Following the walk, light refreshments will be served in the Student Union Great Room. Various community partners, including UPMC Safe Harbor, the VA, NAMI, The Caring Place, Safe Net, and the Crime Victim Center will provide additional information, resources, and support for attendees.
For questions, please contact Mary Bauer via email.