Mercyhurst, Rotary welcome 200 high school students for ethics symposium
Thursday, February 27, 2020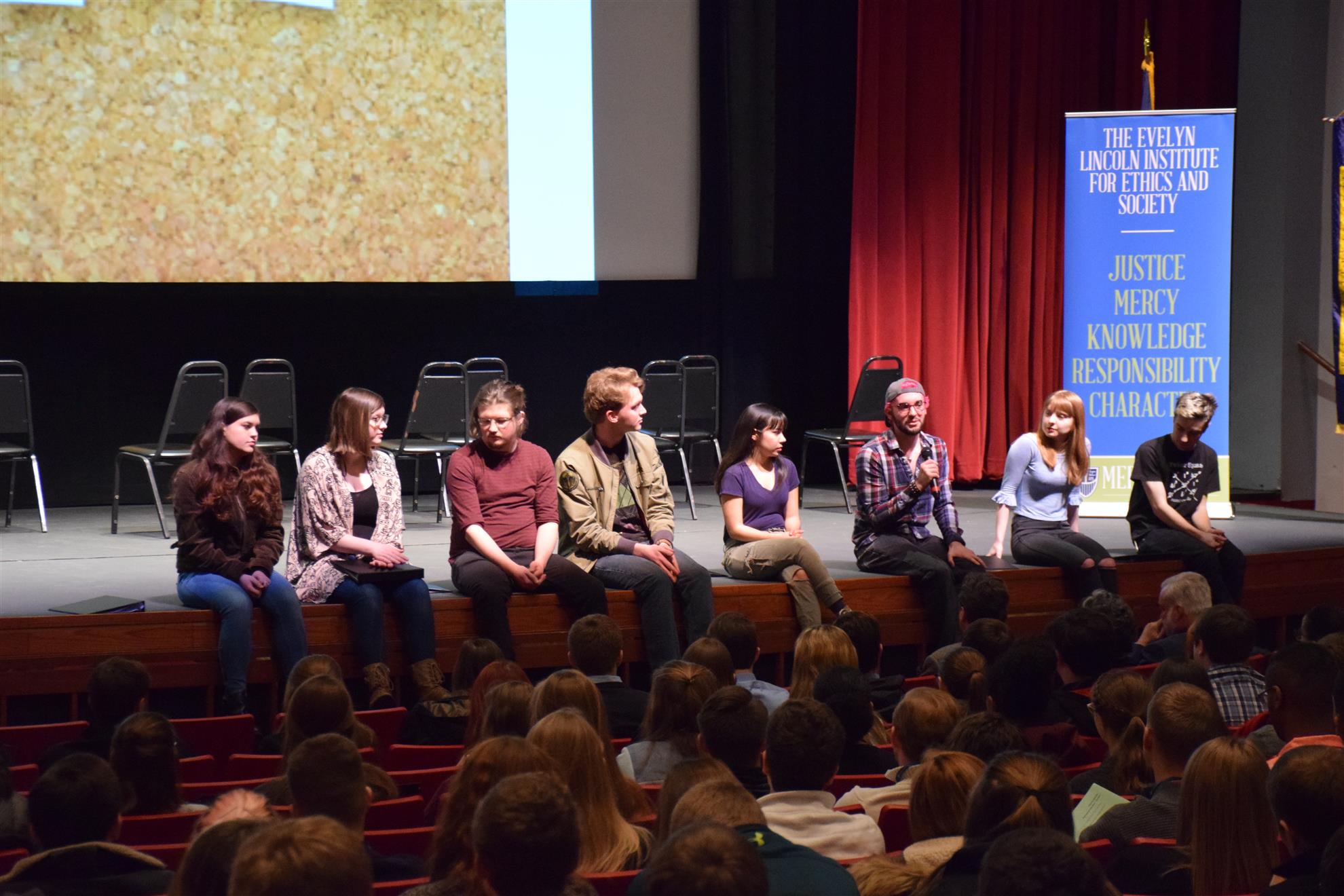 Mercyhurst University, in partnership with the Rotary Club of Erie, will host the annual ethics symposium for an estimated 200 area high school juniors on Tuesday, March 4, at the university.
The one-day event is focused on promoting thoughtful dialogue about what defines ethical behavior and choices. The curriculum includes small group discussions led by teams of Rotarian and Mercyhurst facilitators, a dramatic performance and a unique "open mic" session. Students are encouraged to think about ethical decision-making and how the choices they make impact their lives, their families, their friends, and their community.
Presenters for Mercyhurst include Dr. Verna Ehret, director of the Evelyn Lincoln Institute for Ethics and Society, Dr. Richard McCarty, associate professor of Religious Studies, and alumnus Nick Cianci. Eight other university faculty and staff members will serve as break-out session facilitators: Courtney Lang, Dr. Ben Scharff, Dr. Alex Regina, Tyler Brentley, Kelly Amenta, Dr. Carrie Allen, Dr. Nicole John-Danzell, and Robert Pearson. 
The Rotary Club of Erie, whose president is Dr. Stephanie Williams, is one of more than 35,000-plus clubs worldwide whose members share common values through its motto: "Service Above Self" and its Four-Way Test, a rule of thumb in helping to make ethical decisions. Rotary International's "The Four-Way Test" recommends asking yourself in everything you think, say or do:
Is it the truth?
Is it fair to all concerned?
Will it build goodwill and better friendships?
Will it be beneficial to all concerned?
For more information on the event, please contact Rich McCarty, rmccarty@mercyhurst.edu; or Verna Ehret, vehret@mercyhurst.edu.