Mercyhurst ranked among top 30 small schools for students on the spectrum
Tuesday January 07, 2020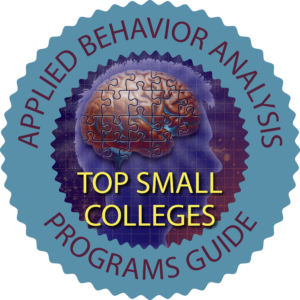 Mercyhurst University has been ranked among the 30 best small colleges for students on the autism spectrum, according to a newly released list compiled by AppliedBehaviorAnalysisPrograms.com.
Last year the organization, whose mission is to provide expert guidance about the leading universities helping students reach their career goals, produced a ranking of the 30 best colleges for those on the spectrum. Recognizing that larger universities, despite innovative programs, are often too big and overwhelming for some students, the group created a new list of the top small colleges.
Mercyhurst appears on both lists.
"The fact that we are ranked on both lists is a reflection of our commitment to this particular population of students, our demonstrated outcomes, and our overall reputation nationally," said Brad McGarry, director of the Autism Initiative at Mercyhurst (AIM).
In compiling the new list, the organization considered factors like:
Size: Most importantly for this list, we only considered schools with a student population of 10,000 or fewer.
Specialized Programs: We looked for colleges and universities that offer support and resources specific to students on the autism spectrum.  
Overall Autism Friendliness: We also looked for additional examples of "autism friendliness," such as buddy systems, special housing accommodations, and events meant to bring all students together. 
Scholarships and Financial Support: Many of the schools on our list offer scholarships specifically for students on the autism spectrum. 
The "It" Factor: Finally, we were sure to consider any other offerings notable for students with autism. Examples might include autism-related research programs, courses on autism, schools founded specifically as a place for those with learning differences, etc.  
Since 1984, The Learning Differences Program at Mercyhurst has educated and assisted thousands of students with disabilities to succeed in college; earn a degree and go on to make a difference in the world. In 2008, Mercyhurst introduced the AIM to meet the unique needs of the growing population of college students diagnosed with Autism Spectrum Disorders (ASD).  The AIM program focuses on building a foundation of self-advocacy, social skills, and sound academic progress. Mercyhurst has become a leader and a resource for many other institutions across the country.