Mercyhurst provides virtual summer programming for neediest school children
Thursday, July 09, 2020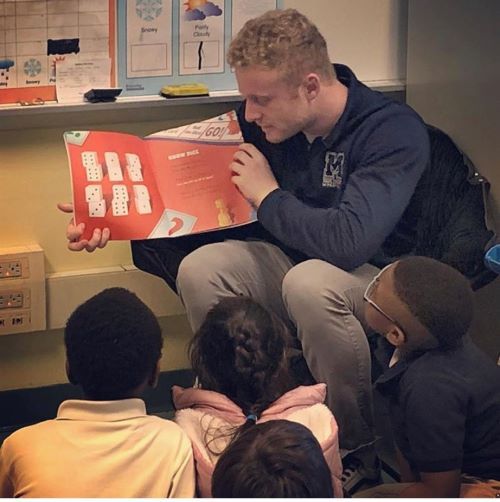 Despite the challenges of COVID-19, Mercyhurst University's ongoing efforts to enhance the academic and physical wellness of hundreds of Erie County's neediest children continues this summer with the renewal of a grant from the Pennsylvania Department of Education.
Through PDE's 21st Century Community Learning Centers Program, $400,000 has been released to support the Carpe Diem Academy in the Erie School District, and another $600,000 for the Mercyhurst Early Learning Innovation Academy (MELIA) in the Northwestern School District. The funds are part of a $5 million allocation from PDE that includes the distribution of $1 million each year over the course of five years. This marks the second year.
Virtual summer sessions at both academies are slated for July 27-Aug. 7.
"We are living through an unprecedented time in history as COVID-19-related interruptions to children's learning are proving deleterious and pervasive," said Mercyhurst Education Department Chair Dr. Susan Johnson. "The cumulative effects of pivoting to remote learning in spring of 2020 and the very real potential of academic 'summer slide' for Erie's children make this programming vital."
Launched in 2012, the Carpe Diem Academy is a nationally recognized K-2 extended-day learning program for inner-city children and their families. MELIA, which began last year, offers a Pre-K program and extended-day and weekend learning opportunities for students and families in the rural Northwestern School District.
Virtual programming, including activity bags with materials focused on math, literacy and STEM, will be offered to Erie students entering 1st, 2nd, and 3rd grade this fall at Diehl, Lincoln, McKinley, and Edison schools. Students will be able to use district technology distributed earlier this spring to participate in the virtual activities held on the Google Classrooms platform. Both individualized and small group instruction will be provided. Progress assessments will be made at the conclusion of the summer programming.
A similar summer session with follow-up assessment will be offered to Springfield and Northwestern elementary school students entering 1st, 2nd and 3rd grade in the fall. Each student will receive an iPad to use for the duration of the summer program.
"The weekly activity kits and virtual instruction will engage families and children in mutual activities," said program director Amy Bauschard. "Family involvement, interest, and support play a critical role in children's school achievement, and ultimately, in their educational success. It is our goal to support families and children along this path."
The Rising-K program is currently running for students entering kindergarten in the fall at Springfield and Northwestern Elementary schools, complete with weekly Zoom meetings and activity packets focusing on math, literary, and STEM.
PHOTO: 2020 graduate Kevin Holman teaching Carpe Diem Academy children.