Mercyhurst Physician Assistant Studies Program earns new accreditation
Monday, August 05, 2019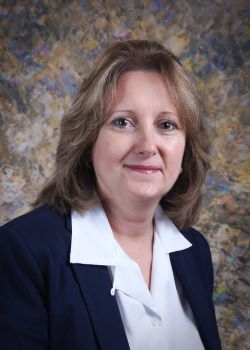 The Mercyhurst University Physician Assistant Studies Program has been awarded Accreditation-Continued status from the Accreditation Review Commission on Education for the Physician Assistant (ARC-PA). 
The university's PA program has been accredited by ARC-PA since 2015 as part of the agency's provisional pathway required of all new programs. Accreditation-Continued is an accreditation status granted when a currently accredited program, in moving from provisional to established, complies with ARC-PA Standards. 
The ARC-PA is an independent accrediting body authorized to accredit qualified PA educational programs leading to the professional credential, Physician Assistant (PA). The process ensures program quality and performance.
"We are thrilled with the affirmation from our accrediting body, and I would like to commend our entire faculty and staff on this accomplishment," said department chair and program director Holly Jodon. "This reaffirms our mission to prepare students with the highest quality academic and clinical training so they will be leaders in the profession while providing compassionate, quality care to the diverse communities that they serve."
Student applications are currently being accepted and interviews have commenced for the class of 2022 scheduled to begin May 18, 2020. Qualified candidates can apply through the Central Application Service for Physician Assistants (CASPA) website: https://paeaonline.org/caspa/.
The announcement was made today by the Zurn College of Natural and Health Sciences and the Office of Institutional Effectiveness. The next validation review of the program by the ARC-PA will be in 2029.