Mercyhurst named top green power user in PSAC
Wednesday, April 25, 2018
Today, Mercyhurst University announced that the U.S. Environmental Protection Agency (EPA)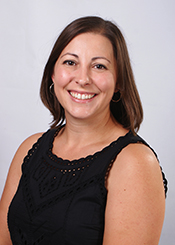 has recognized it as a Conference Champion in the 2017-18 College and University Green Power Challenge. Mercyhurst currently uses more green power than any other school in the Pennsylvania State Athletic Conference (PSAC).
Since April 2006, EPA's Green Power Partnership has tracked and recognized the collegiate athletic conferences with the highest combined green power use within the program. The Conference Champion Award recognizes the school that uses the most green power in a qualifying conference. In the 2017-18 challenge, 38 collegiate conferences and 109 schools competed.
"Mercyhurst has been purchasing green power for well over a decade in its commitment to global responsibility," said Sustainability Coordinator Sarah Bennett. "I am excited to continue this progress in the future."
Mercyhurst beat its conference rivals by using 13 million kilowatt-hours (kWh) of green power, representing 88 percent of the school's annual electricity use. Mercyhurst procures renewable energy certificates (RECs) from Schneider Electric. The university continues to update its lighting systems with LED lighting, which dramatically reduces energy usage.
This commitment to green power demonstrates a sustainable choice that helps to reduce the negative health impacts of air emissions including those related to ozone, fine particles, acid rain, and regional haze.
For more information about EPA's College and University Green Power Challenge, visit the Challenge website at https://www.epa.gov/greenpower/college-and-university-challenge.