Mercyhurst makes plans to honor distinguished alumni in June
Tuesday, January 11, 2022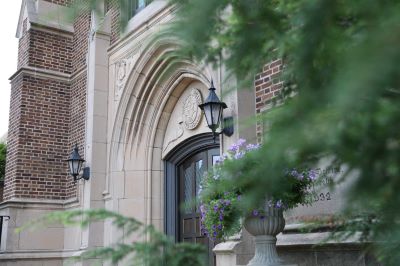 Mercyhurst University is moving forward with plans to honor six graduates as Distinguished Alumni during in-person Reunion Weekend festivities starting Thursday, June 9, 2022. In addition, one team and six individuals will be inducted into the Mercyhurst Athletics Hall of Fame. Some of the honorees were chosen in 2020, but in-person recognition was postponed for two years due to COVID-19, said Director of Alumni Engagement Lindsay Frank '12 '14M. 
Distinguished Alumni Awards for service to the community will be presented to:
Barbara Brairton '65 
Sister Rita Panciera '53 
Betsy Hirt Vorsheck '77
Distinguished Alumni Awards for service in a chosen field will go to:
Brian DeFrancesco '06 
Bea Tomczak Habursky '85 
Joel Montminy '95 
Additions to the Athletics Hall of Fame include:
2008-09 Women's Ice Hockey Team
Vicki Bendus '11, women's ice hockey
Gregory Bensman '12, men's lacrosse
Mike Folga '86 (posthumously), athletic trainer
Rachel Griepsma '11 '12M, women's water polo & women's soccer
David Lough '08, baseball & football
Charlie Wertz '90, football
Registration for Reunion Weekend, when the awards will be presented, will open in March and all are welcome to attend.