Mercyhurst intel grad named Fulbright fellow, will do research in Brussels
Monday, April 12, 2021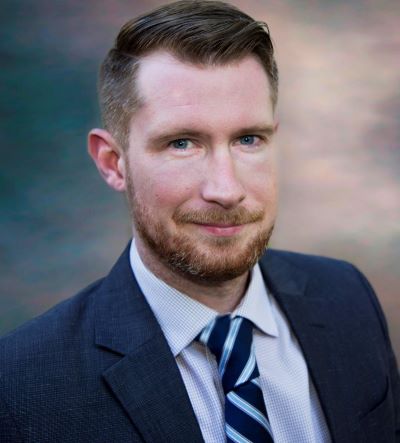 John P. "Jack" Kelly, a December 2020 graduate of the Master of Science program in applied intelligence at Mercyhurst University, is the university's newest Fulbright finalist. 
Kelly is a recipient of The Fulbright-Schuman Antall József Brussels Award, which provides a grant for research based at the Brussels office of the Antall József Knowledge Centre. The Centre represents the political, economic, and cultural philosophy of József Antall, Hungary's first democratically-elected prime minister after the fall of communism and an advocate for Hungary's ascension to both the European Union and NATO. 
Kelly wrote his master's thesis on nuclear weapons, the Dark Web, and terrorist efforts to use black markets to obtain dangerous materials. His Fulbright research is intended to document the methodologies, tools, and techniques used in open-source investigations by European Union investigators to track and follow nuclear material in black markets and on the Dark Web.  
"The skills I learned in Mercyhurst's applied intelligence program are what prompted me to pursue my thesis, and the flexibility and open-mindedness from the program allowed me to develop the project as it needed, which led to this award application," Kelly said. "While it feels as though the stars aligned for this to happen, it never would have happened without the background I received from the program, and the support from the staff."
Kelly specifically credited Justin Ross, director of the Honors and Prestigious Awards Program, as well as intelligence studies faculty Bill Welch and Jacob Mauslein, members of the team that oversaw Kelly's application preparation.
They noted that "Kelly's seriousness toward his topic and dedication to serving others position him as an excellent positive representative of the United States and the Fulbright Program." Further, they noted that his research speaks to "his understanding that the exchange of knowledge and culture are crucially important to addressing the threat of covert nuclear material smuggling for both the EU member states and the United States."
Since 2017, Kelly has been employed at the Bank of America in Jacksonville, Florida, where his work has focused on anti-money laundering, employee and vendor misconduct, identifying potential risks, and investigating criminal networks while creating link analysis and relationship mapping. 
Among his numerous competencies are applied intelligence, anti-money laundering, strategic communication, project management, business and national intelligence, risk management, leadership and relationship building. 
Prior to recording 4.0 GPA and earning his master's degree from Mercyhurst, Kelly obtained a Bachelor of Arts degree in political science from Stetson University in Deland, Florida. 
The Fulbright program is the flagship international educational exchange program sponsored by the U.S. government and is designed to increase mutual understanding between the people of the U.S. and those in other countries. Kelly's grant is for nine months, starting mid-September and concluding in mid-June. 
For more on the U.S. Department of State's Fulbright Program, visit the Fulbright website.