Mercyhurst History course on pandemics holds eerie sense of reality
Monday, March 30, 2020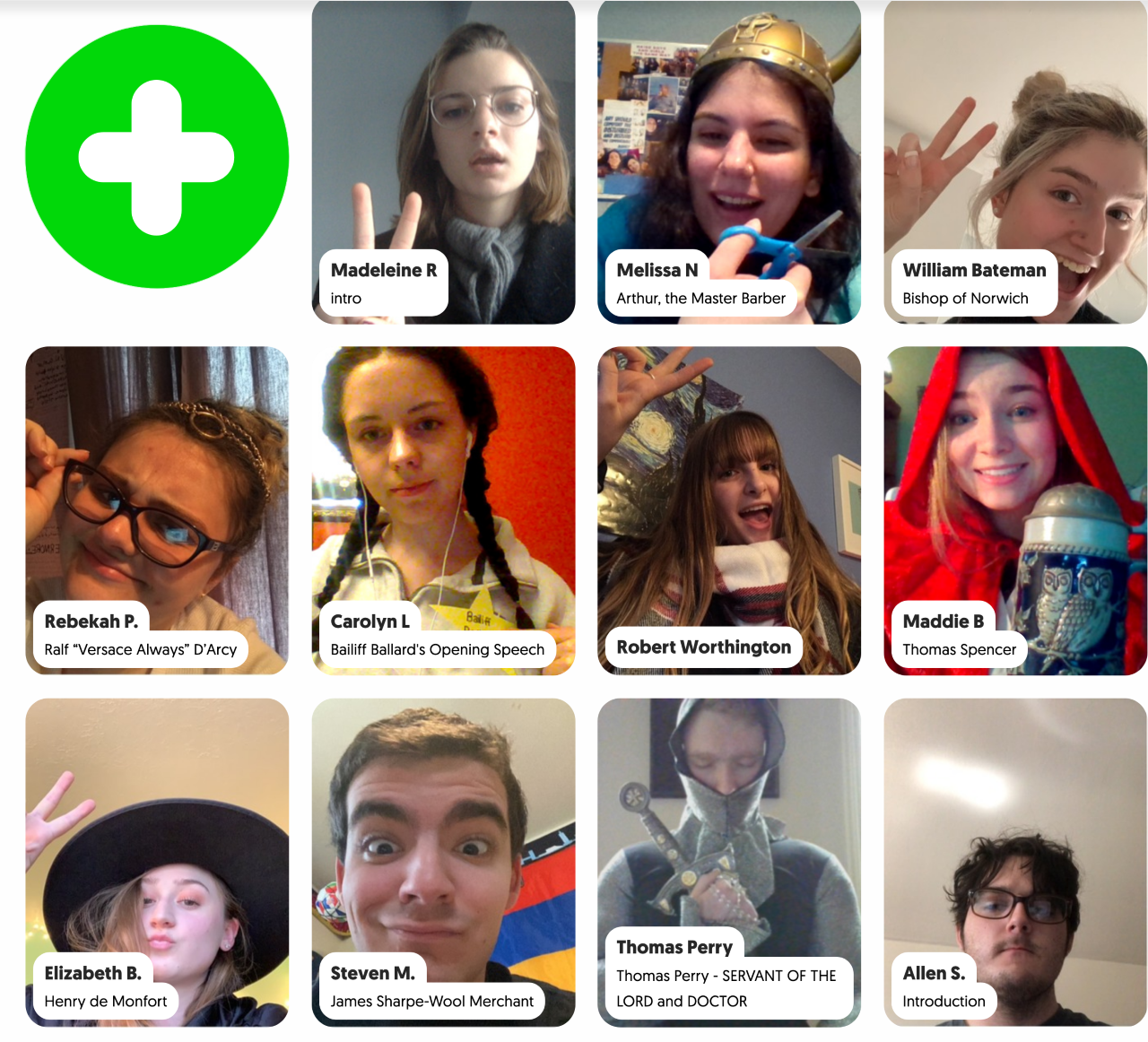 History captures our world in retrospect. In a stunningly real way, Averill Earls is bringing it full circle.
An assistant professor in the Thomas B. Hagen Department of History at Mercyhurst University, Earls is teaching her students about the Black Death, a devastating global epidemic of bubonic plague that struck Europe and Asia in the mid-1300s. She is doing it remotely as a result of the world's current pandemic, COVID-19, a circumstance that puts an eerie sense of reality into her lessons.
All Mercyhurst faculty have been charged with engaging students through remote instruction since the coronavirus took hold. Among this particular group of 15 students are those who, but for the pandemic, would be in Ireland for their spring semester. Earls would be there, too, teaching them "The History and Culture of Ireland."
"When our trip was canceled, the students thought it would be fun if we pivoted our focus on the impact of pandemics on Ireland and the world in history," Earls said. "So, we're starting with the Black Death. We'll also talk about the 1918 Flu and the 1980s AIDS outbreak, both of which had a significant, though often under-studied, impact on Ireland."
As a simulation exercise, Earls asked students to assume the role of citizens in Norwich, England, in the 1340s. "For their first activity, they had to introduce themselves in character," she said. "They got bonus points for being in costume." 
Through Microsoft Teams, the students joined each other on Flipgrid, among them the Bishop of Norwich, Bailiff Ballard and James Sharpe – Wool Merchant. Sharpe is the character adopted by Steven Mooradian, a junior Public History major from Erie. 
"We are discussing, in character, our approaches to mitigating the Black Death within Norwich and how the city is going to save itself from the disease while considering a number of other factors, including commerce and religion," Mooradian said. "The simulation has kept the class light and fun so that we can get through this difficult time not only academically but in life, together, and yet still be learning."
Cleveland's Carolyn Lloyd, a junior majoring in Intelligence Studies and Political Science, put it this way: "This interactive way to learn about historic views of disease and medicine is fun because we get to dress up and play characters, but we are also learning a lot as we have to research and review historic sources to prepare for a future 'town meeting' over Microsoft Teams." 
Reflecting on Ireland and where he had anticipated being this spring, Mooradian said, "None of us wanted to be doing this, but at least we can have fun with it, learn, and watch history unfold in the country and world."
His sentiment was echoed by Abby Cullen, a sophomore from Lewistown, New York, who is double majoring in Socio-Cultural Anthropology and Public History. She said it is fascinating to learn how pandemics affected the world in the past and identify the parallels between then and now. 
Besides maximizing technology, like Microsoft Teams and Flipgrid, she said students are using their online experience to bond with each other. "It's a good way for us to all stay connected and keep that classroom feeling we all are used to," she said.