Mercyhurst forensics tapped to assist Center for Missing & Exploited Children
Wednesday, December 08, 2021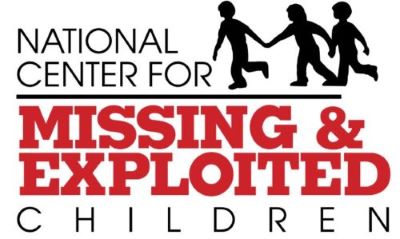 They've identified victims of fatal fires. They've helped to solve murders. Their work has given closure to families time and again. Now, two forensic anthropologists at Mercyhurst University have been tapped to assist with investigations into missing and exploited children.
Dr. Dennis Dirkmaat, chair of applied forensic sciences at Mercyhurst, and Assistant Professor Dr. Joe Adserias-Garriga have joined the National Center for Missing & Exploited Children (NCMEC) as subject-matter experts. Dirkmaat's expertise is centered on his pioneering work in recovering human remains from outdoor sites. Besides being a forensic anthropologist, Adserias-Garriga is a forensic odontologist, who assists in identification of remains through dental records.
NCMEC offers forensic services to law enforcement, medical examiners, and coroners to find missing children, identify unknown deceased children, and develop leads on child abduction homicides. According to its website, the Forensic Services Unit calls upon subject-matter experts from a wide array of forensic disciplines to develop a comprehensive evidence strategy to ensure all possible forensic resources have been considered.
When NCMEC put out a call for forensic anthropologists and forensic odontologists late last year, Dirkmaat and Adserias-Garriga knew their unique combination of skills could be valuable. In the end, NCMEC hired three of each from more than three dozen applicants, with both Dirkmaat and Adserias-Garriga getting the nod.
"For Mercyhurst to have one of each among all those who applied is very cool," said Adserias-Garriga, whose impetus for getting involved was partially personal. "My mom is a pediatrician … I don't have any kids of my own … and I just thought this would be a way I could help children and their families," she said.
"Dr. Joe stood out for us because of her dual concentration, and the fact that she had experience dealing with cross-border issues," said Carol Schweitzer, supervisor of NCMEC Case Manager Forensic Services, the latter referencing her work in locating, recovering, and identifying remains found in the vicinity of the U.S.-Mexico border in south Texas.
Of Dirkmaat, Schweitzer said, "We were blown away by his range of experiences, especially by his outdoor crime scene assessment and recovery. Plus, he had worked with NCMEC before in exhuming remains of unidentified juveniles and we valued his ability and the quality of his work."
Although the expertise of Dirkmaat and Adserias-Garriga typically comes after a victim is deceased, Dirkmaat said, "It's critical when you are recovering remains, especially in light of a crime, that you use the best practices, and that's where our archaeological recovery protocols come into play. We can help provide closure for families."
In selecting both Mercyhurst professors, Schweitzer said NCMEC considers itself fortunate. "Not only do they already have a working relationship, but Mercyhurst is a great university and has a such a broad (forensic anthropology) program. We knew they would be a great pair to assign casework to."