Mercyhurst exceeds goal of first-ever capital campaign for athletics
Thursday, January 07, 2021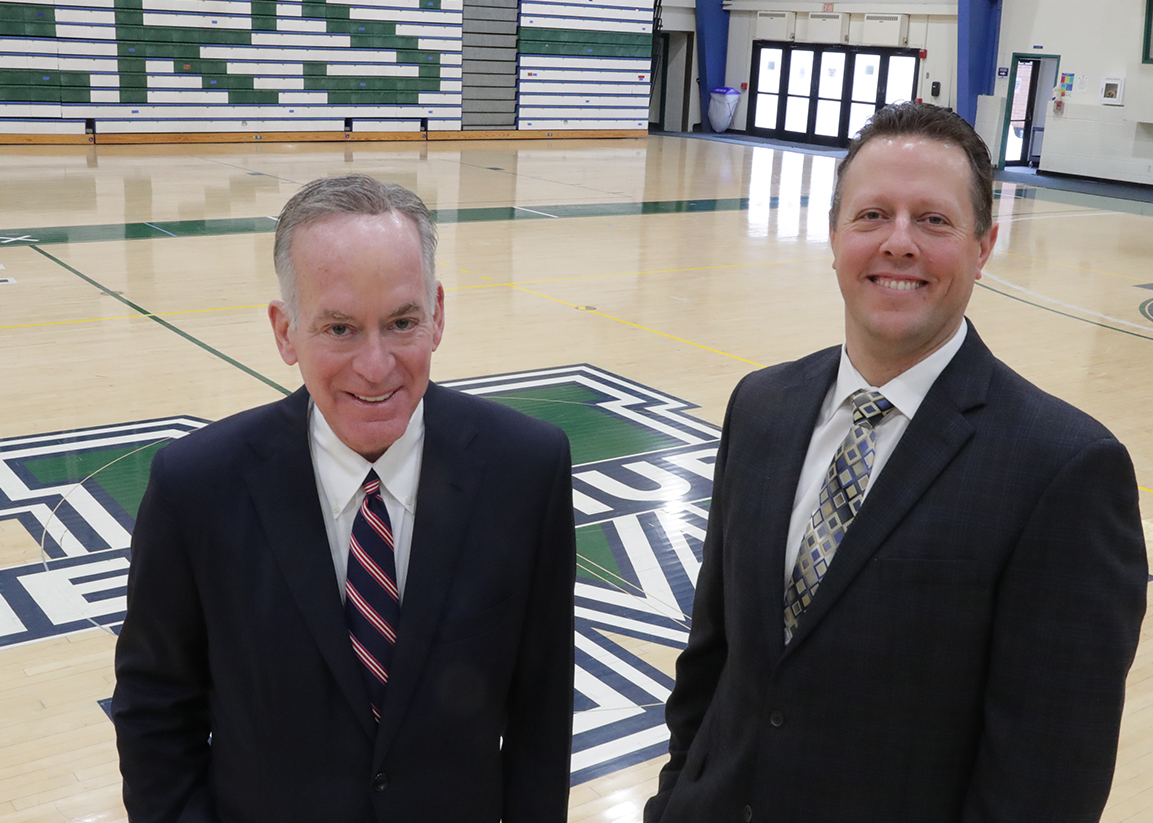 The year-end announcement that Mercyhurst has been awarded $2 million from the Redevelopment Assistance Capital Program (RACP) places the university in the enviable position of not only meeting, but exceeding, the $9.5 million goal that it set for the Laker For Life: Campaign for Mercyhurst Athletics.
The $2 million award takes the campaign total to $10 million and clears the way for the university to complete renovations to the Mercyhurst Athletic Center, which is home to four indoor sports, including men's and women's basketball, volleyball, and wrestling.
"It is most fulfilling to begin 2021 on such a high note following a year of unprecedented challenges," said Mercyhurst President Michael T. Victor, who oversaw the campaign along with former Vice President for External Relations Cal Pifer. "I am deeply grateful to our team in Advancement and to all our generous supporters for making this – our first-ever capital campaign for athletics – such a monumental success."
Mercyhurst Athletic Director Brad Davis said work on the athletic center will begin later this spring and include improvements to playing surfaces, scoreboards, support spaces, and spectator viewing areas. Three classrooms used by the athletic training and sports medicine programs will also receive significant upgrades.
The modernizations, along with construction of a new softball/soccer field delayed by COVID-19, are expected to be completed this summer.
"I want to thank President Victor and the Advancement team for their hard work in exceeding our goal for the Laker for Life Campaign," said Davis. "In just three years, we will have renovated nearly every athletic space on our campus, while transforming the experience for most of our 750 student-athletes. It's truly a great day to be a Laker."
PHOTO: (L-R) President Michael Victor and AD Brad Davis