Mercyhurst ethics institute slates conversations on timely subjects
Tuesday, October 05, 2021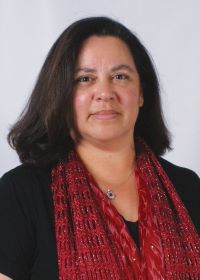 A panel discussion on "Contemplating Afghanistan: The past, the present, the ethical challenges" is one of two upcoming events offered by the Evelyn Lincoln Institute for Ethics and Society at Mercyhurst University. Both are free and open to the public.
The discussion on Afghanistan happens on Thursday, Oct. 21, at 7:30 in the Waterford Room of Ryan Hall. Panelists include three Mercyhurst professors: Dr. Brian Ripley of the political science department, Dr. Jacob Mauslein of intelligence studies, and Dr. Julia Morgan of the philosophy department. They will be joined by Deborah Pazmiño, director of immigration services at Erie's Multicultural Resource Center.
"This discussion promises to be especially timely and informative, coming on the heels of the United States' recent pull-out from Afghanistan," said Dr. Verna Marina Ehret, director of the ethics institute.
On Thursday, Nov. 4, the institute will screen the film, "Mankiller: Activist, Feminist, Cherokee Chief," at 7:30 p.m. in Mercy Heritage Room, Sullivan Hall. The film will be followed by a discussion led by Dr. Ben Scharff of the history department. Ehret said the event is being held in observance of Native American Heritage Month and celebrates women's leadership and activism.
For more information, contact Ehret at vehret@mercyhurst.edu.
PHOTO: Dr. Verna Marina Ehret