Mercyhurst cuts associate and adult tuition by 30 percent
Thursday, March 11, 2021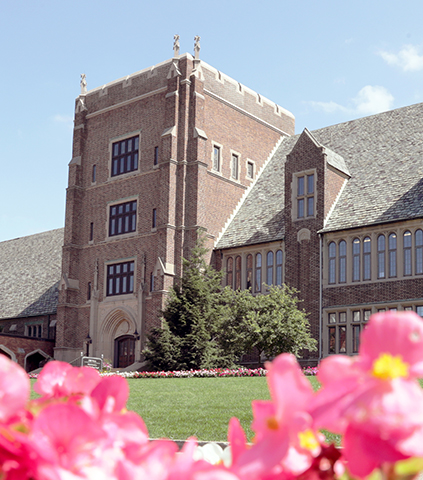 Mercyhurst University today announced a series of tuition adjustments and scholarship programs designed to serve key constituent groups, including a 30 percent cut in tuition for adult undergraduates and associate degree students. 
Tuition Reductions for Adult Undergraduates & Associate Degree Students
By leveraging savings associated with the consolidation of its North East campus, Mercyhurst has reset tuition at a new low rate of $555 per credit for students seeking an associate or certificate degree, effective with the Summer 2021 semester, said Vice President for Enrollment Joseph Howard.
In addition, this special tuition rate is applicable to all adult undergraduate students (those older than 24 years of age), making it attractive to local residents looking to upscale their credentials or complete their college degree.
"With this new pricing, most Pell- and PA State Grant-eligible students are able to earn their degree with no upfront cost," Howard said.
For more information, visit the Associate Degree Cost and Aid webpage or Adult student webpage.
Streamlined Pricing for Master's in Organizational Leadership
Meanwhile, last year, Mercyhurst witnessed a marked enrollment increase in its 20-year-old Organizational Leadership (OL) program when it lowered tuition for alumni. The alumni response was so great that the 30-credit master's degree program, which is entirely online, required three new student cohorts. 
This year, the university is streamlining pricing for all OL students with straightforward, predictable pricing.  At $1,299 per course, Mercyhurst's revamped OL program is one of the nation's most affordable graduate degrees.
Learn more at the Organizational Leadership webpage.
Partnership Pricing for Health Care Heroes
In the high-demand area of health care, Mercyhurst is rolling out special pricing to support the continuing education of the region's nurses and other employees in our local hospital networks, Howard said.  
Nurses face considerable stress in the workplace, and rates of nurse burnout are at near-record highs. Mercyhurst's MSN in Integrative Nursing Leadership program addresses these concerns directly, preparing future nursing supervisors and administrators to foster healing and well-being of patients, families and communities, as well as caregivers. 
The innovative program is now available to nurses in the UPMC or Allegheny Health Network hospital systems at a special tuition rate of $300 per credit. That sets total cost for the 32-credit MSN, including registration costs, at $10,110. 
Learn more at the UPMC Partner webpage or the AHN Partner webpage.
Erie Promise – Our Commitment to Affordability
The university is also making a college education accessible to more Erie County students with demonstrated financial need through its Erie Promise Grant program. The scholarship covers 100 percent of unmet tuition costs for Erie County traditional freshmen who are eligible for Federal Pell Grants. 
For eligible students, Howard explained, tuition costs not covered by gift aid (financial assistance that does not need to be repaid) will be covered by an Erie Promise Grant.  He added, "This year alone, the program has helped more than 100 Erie County students afford their Mercyhurst educations."
Learn more at the Erie Promise Grant webpage.