Mercyhurst approves special tuition rate for select ERCGP member employees
Wednesday, April 24, 2019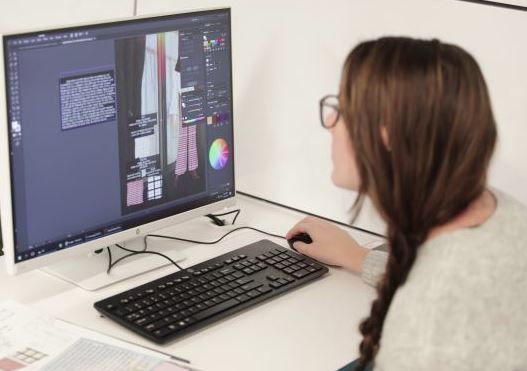 As part of its continuing effort to transform Erie into a leading region for cyber- and intelligence-related job growth, Mercyhurst University will offer a special tuition rate for employees of the Erie Regional Chamber and Growth Partnership's gold-, platinum- and diamond-level employers. The special tuition rate applies to the university's graduate programs in cyber security, cyber risk management, applied intelligence and data science, and represents a savings of more than 30% compared to the standard rate.
"Mercyhurst is home to one of the preeminent intelligence studies programs in the world, as well as cyber security, cyber risk management and data science programs benefitting from the wealth of knowledge in our Ridge College of Intelligence Studies and Applied Sciences," said Mercyhurst University President Michael T. Victor. "We're excited to make our graduate certificates and master's degrees in these areas more affordable for employees of select ERCGP members. Each business, be it a hospital, bank, insurance company, or even another university, can benefit from having employees knowledgeable in research intelligence, data science and cyber-related areas."
The programs being offered range from four-course graduate certificates to 12-course master's degrees. The credits earned as part of a graduate certificate are applicable to the master's degree should a student opt to continue on for further education.
"Our members are continuously in need of employee resources," said Nancy Irwin, membership engagement director for the Erie Regional Chamber and Growth Partnership. "Topics like research analysis and cyber security can sometimes be overwhelming. This partnership with Mercyhurst will allow our members to invest more efficiently in their employees, and ultimately cultivate reliable internal resources to tackle these issues."
Mercyhurst has been at the forefront of leading the Erie region into these new fields with its sponsorship of the Erie Innovation District. "As more and more Erie area employees are trained in these fields and begin making a difference in their workplace, more and more local employers will see the value in creating staff and/or administrative positions related to these fields," said Duncan McGill, dean of the Ridge College Intelligence Studies and Applied Sciences.
More information regarding the special tuition rate and eligibility can be found at mercyhurst.edu/erie-chamber.