Mercyhurst anticipates 'largest open house in history' Saturday
Thursday, November 11, 2021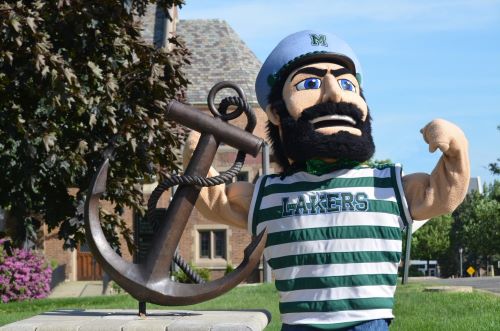 With more than 750 family members, including an estimated 300 prospective students, Mercyhurst University anticipates the largest open house in its history on Saturday, Nov. 13.
Long a staple in the college decision-making process, in-person tours ceased at Mercyhurst when COVID-19 shut down many campuses across the country in 2020. Mercyhurst rebounded by hosting highly engaging and interactive virtual admissions experiences and, in recent times, a combination of both virtual and in-person events.
This month's attendance numbers for the university's in-person Fall Open House are a clear indicator that college visits are making an enthusiastic return, and as Dionne Veitch, vice president for enrollment management, says, "That's a huge bonus for us because there is nothing quite so appealing as seeing our beautiful campus, feeling the spirit, and getting to experience the culture firsthand."
From Mercyhurst's beginning in 1926, founder Mother Borgia Egan sought to establish the Mercyhurst campus as the "beauty spot in the diocese of Erie." The English Gothic elements of Old Main, designed by prominent Philadelphia architect F. Ferdinand Durang, are carried throughout the university's academic buildings, athletic facilities, and student residences. 
Besides touring the campus, prospective students and their families will have the chance to learn about the university's academic offerings and speak directly with faculty members. They'll get to dine in Grotto Commons and learn about the application process and financial aid opportunities.
In addition to the large group expected this weekend, recent daily campus visits are also up, Veitch said. "Day in Applied Forensic Sciences," which typically draws a nice crowd, had almost 80 in attendance Monday, Nov. 8, which is higher than usual. And, on Wednesday, Nov. 10, two busloads of prospective students, from Pittsburgh and Buffalo, respectively, toured the campus.