Mercyhurst alumna Meghan Agosta sets sights on new goal
Tuesday, October 27, 2020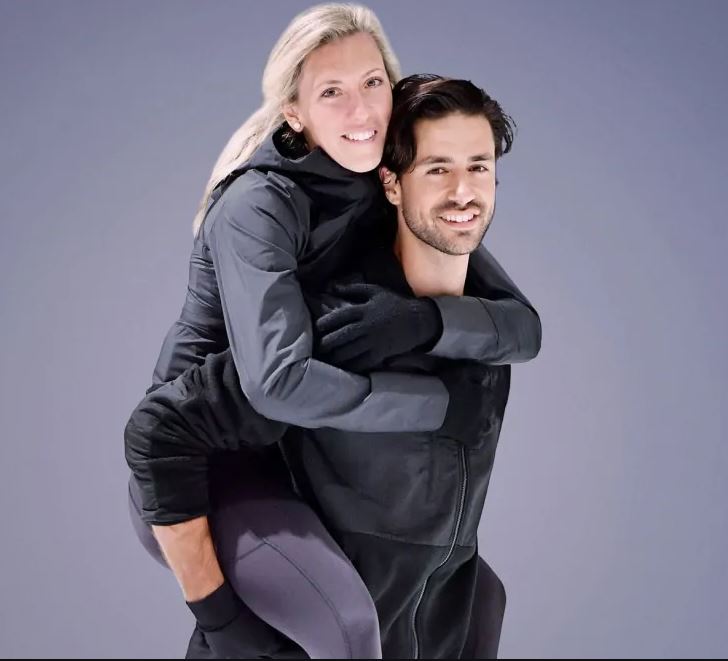 Three-time Olympic Gold Medalist and Mercyhurst University's most celebrated women's hockey player Meghan Agosta is on a breakaway toward an altogether new goal in the Canadian Broadcasting Company's (CBC) sixth season of Battle of the Blades.
The popular reality series, which resembles Dancing with the Stars, is unconventional in that it partners two different types of skaters – hockey players and figure skaters. The pairs perform figure skating routines and advance in the competition through judges' and viewers' votes. The winning pair claims $100,000 for the charity of their choice.
Agosta, who is paired with Canadian ice dancer Andrew Poje, is used to being in the winner's circle, having played in four Olympic Winter Games, winning gold in Turin 2006, Vancouver 2010, Sochi 2014 and recently won a silver medal in Pyongchang, South Korea.
At Mercyhurst, where she was inducted into the Athletic Hall of Fame last year, Agosta became a four-time All-American and the leading scorer in Division 1 women's hockey history. She served two seasons as team captain, was a four-time top-three finalist for the Patty Kazmaier Award for the NCAA's top women's hockey player, was named CHA Player of the Year, CHA Rookie of the Year, First Team All-American, and many more honors, including helping Mercyhurst reach the championship game of the NCAA Frozen Four in 2009.  She played at Mercyhurst from 2006 to 2011.
Poje, meanwhile, with skating partner Kaitlyn Weaver, is a three-time World medalist, two-time Four Continents champion, two-time Grand Prix Final champion, and three-time Canadian national champion.
Agosta and Poje made their debut performance to "Flying on My Own" by Celine Dion on Oct. 22 during Episode 1 of Battle of the Blades, and will return for round two on Thursday, Oct. 29. Although streaming isn't available, nor is voting, outside of Canada, area fans can watch Agosta's progress via YouTube.
Agosta, who earned a degree in criminal justice from Mercyhurst, continues her career as an officer with the Vancouver Police Department.
(Agosta and Poje photo credit CBC.ca)