HR program secures renewal of alignment from Society for Human Resource Management
Tuesday, February 09, 2021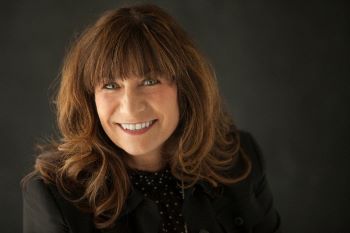 The competitive global marketplace combined with the increasingly strategic nature of the human resources profession demand a higher level of preparedness by today's HR graduates than in prior years, according to Kimberly J. Zacherl, who directs the human resource management program at Mercyhurst University.
With that in mind, Zacherl said she is eager to announce that Mercyhurst's HR program was approved for renewal of alignment with the Society for Human Resource Management (SHRM) HR Curriculum through 2025. "Our program fully aligns with the recommended requirements for HR degree programs by the world's largest association devoted to human resource management," she explained.
The guidelines are part of SHRM's academic initiative to define HR education standards taught in university business schools and to help universities develop degree programs that follow these standards. The recognition by SHRM is an advantage for Mercyhurst HR students, Zacherl said, because it ensures students are well prepared to perform human resource functions in the for-profit, non-profit, and public workforce sectors.
"The field is competitive and practitioners who hire entry-level HR professionals tell us that the selection criteria is quite rigorous," Zacherl said. "So, to have our program's curriculum continue to be recognized by the national society demonstrates our level of commitment to prepare our HR students to enter the industry extremely well equipped."
Another assurance that SHRM's endorsement provides is the opportunity for students to apply for the SHRM Certified Professional (SHRM-CP) exam sooner than students who are in an HR degree program not aligned with SHRM.
According to the U.S. Bureau of Labor Statistics, the job outlook for HR managers and specialists is expected to grow between seven and nine percent each year until 2029. The bureau reports a median salary of $116,720 annually for HR managers. A unique characteristic of having an HR degree is that you can work in any industry.