Giving Day Student Stories: Nar
Tuesday, March 30, 2021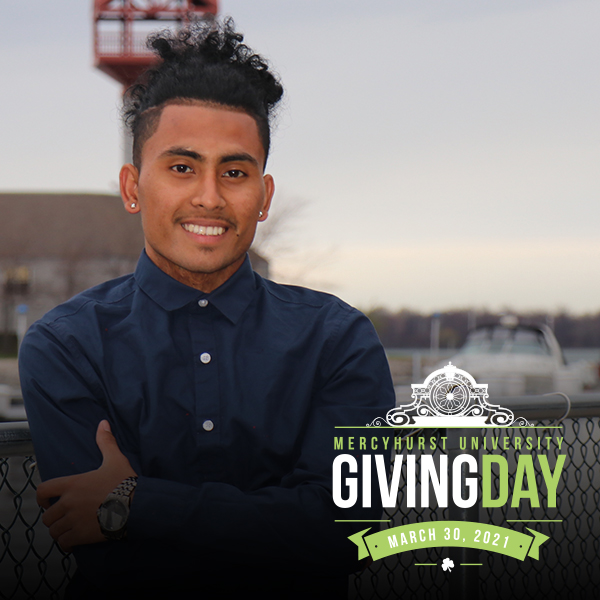 After beginning his education in an MU associate degree program Nar '23 is now able to seize his day in the Walker College of Business as a Business Management major. While enrolled as a full-time student, Nar continues to work an off-campus job, gaining real-world experience related to his major. Nar notes that his job helps pay for school and supports his family.
This fall, Nar received an endowed scholarship which has helped lift some of the financial stress of attending college for him and his family."I have to try so hard to do well in school and help people around me to do better," Nar said. "This scholarship will be a huge help. I cannot thank you enough for this scholarship. I will try as much as I can to pay it forward to others in need."
The Mercyhurst Annual Fund and Student Scholarship Program benefit all areas and all students attending Mercyhurst. Your gift on Giving Day will ensure our students have access to a Mercyhurst education.
Looking ahead Nar says, "After graduating from Mercyhurst, I am planning to work for a company to gain experience in business management and continue to strive to be successful, so I can help others be successful. I want to be known as someone who never quits [and] someone who never says no to helping others."
Learn more and save the date via the Giving Day website. Questions? Contact Mitchell Marsh '20, annual giving coordinator, at mmarsh@mercyhurst.edu or 814-824-3625.