Giving Day Student Stories: Maxx
Tuesday, March 30, 2021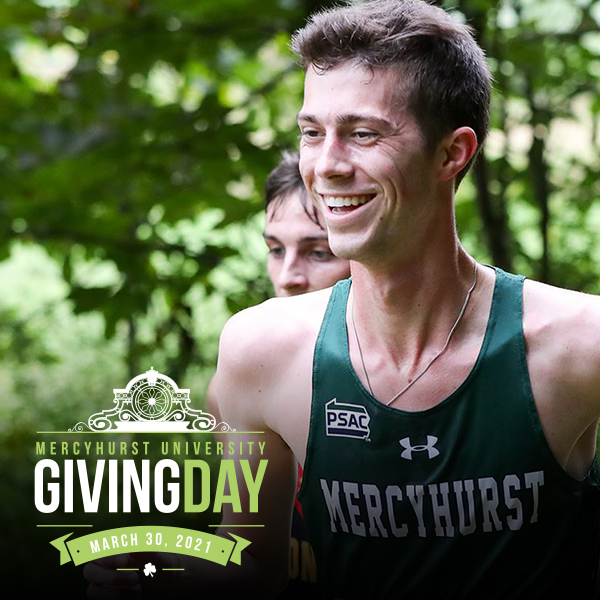 When you hear the Sister Damien Spirit Bell ringing on campus, you know a member of the Mercyhurst community has seized their day. It is one of our great traditions to have the bell be rung in honor of Sister Damien, but most commonly for our athletic programs. Senior, Maxx '21 is certainly familiar with this tradition throughout his MU experience.
This year, Maxx serves as the president of the Student Athletic Advisory Committee, captain of the Division II Men's Cross-Country Team, and Student Government senator.
Through being a student-athlete majoring in Intelligence Studies with a minor in Russian Studies, Maxx has many opportunities to showcase his school pride, as most Mercyhurst students do.
Some, however, go above and beyond.
Under the bushy beard and strong muscles of Mercyhurst's mascot, Luke the Laker, was Maxx. He made sure to spread Laker pride wherever he went on campus. Whether it was an admissions event, an athletic game, or simply handing out roses on Valentine's Day – Luke Maxx embodied Laker Pride.
On Giving Day, embody your Laker Pride and give a gift of tradition to Mercyhurst. Luke the Laker will be sure to ring the Sister Damien Spirit bell in your honor. Visit the Giving Day website to learn more. Questions? Please contact us at 814-824-2545 or give@mercyhurst.edu.