From Broadway to Disney, Matthew Morrison performs it all
Tuesday, July 13, 2021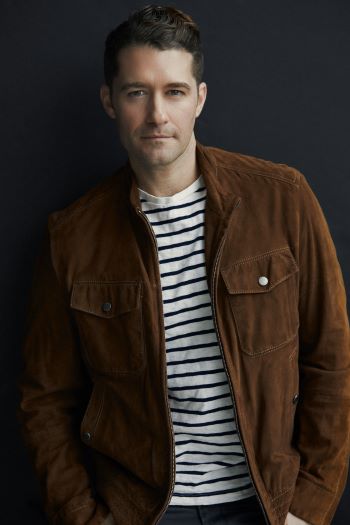 The Mercyhurst Institute for Arts & Culture continues its summer 2021 season with Tony, Emmy, and Golden Globe nominee Matthew Morrison, who will take the stage of the Mary D'Angelo Performing Arts Center on Thursday, July 22, at 7:30 p.m.
Morrison made his Broadway debut in Footloose, but his big break came when he was cast as heartthrob Link Larkin in the hit musical Hairspray. He was later nominated for a Tony Award for his role in The Light in the Piazza and received a Drama Desk nomination for Outstanding Actor in a Musical for 10 Million Miles. He also starred in Lincoln Center Theater's Tony-winning revival of South Pacific. His most recent Broadway credit is starring as J.M Barrie in the musical Finding Neverland. He received two Drama Desk nominations for his role and won the category of Favorite Actor in a Musical in the Broadway.com Audience Awards.
In 2010, Morrison became a household name when he was cast as a series regular in FOX's musical comedy television series Glee, where he starred as the director of the glee club, Mr. Schuester. The show was created by Ryan Murphy and received the Golden Globe for "Best Television Series – Comedy or Musical" in 2010 and 2011. The series wrapped in 2015 after six successful seasons.
His other screen credits include What to Expect When You're Expecting, The Good Wife, Grey's Anatomy, American Horror Story: 1984, The Wonderful World of Disney: Magical Holiday Celebration, Disney Parks Magical Christmas Day Parade, and the NBC live musical adaptation of How The Grinch Stole Christmas.
As a personal love letter to his son, Revel, Morrison teamed up with Disney Music Group to release a carefully curated album of Disney classics, which was released in March 2020.  The album, whose songs were personally picked from Morrison's fondest Disney memories, covers several eras of the classic films. His other studio albums include Where It All Began, produced by the legendary Phil Ramone, and his self-titled debut album, which features an A-list lineup of guest stars, including Sting, Gwyneth Paltrow, and Sir Elton John.
Since 2010, Morrison has toured globally with his vast repertoire of music that encompasses his established career across television, stage, and recordings. He has performed with over 30 symphony orchestras, including National Symphony, Boston Pops Orchestra, New York Philharmonic, Houston Symphony, Minnesota Orchestra, and Pittsburgh Symphony Orchestra, to name a few.
Tickets for his July 22nd concert at Mercyhurst University are $40 for adults, $35 for seniors, and $30 for non-Mercyhurst students and youth 12 and younger.
Tickets can be purchased via the MIAC ticketing site or by calling the box office at 814-824-3000 (Tuesday-Thursday, 12-5 p.m.). Each order is subject to a $3 per ticket processing fee, regardless of purchase or payment method.
This performance is made possible through the generosity of Dr. & Mrs. Robert Guelcher, Velocity Network, Gary's Flower Shoppe, H. Jack Langer Plumbing & Heating Co., and Mary Lincoln.
Please note: Seating has been reduced to 50% capacity for this performance. Patrons who are fully vaccinated against COVID-19 are not required to wear a face mask.