Erie nostalgia focus of inaugural kickoff event for President Getz
Wednesday, September 22, 2021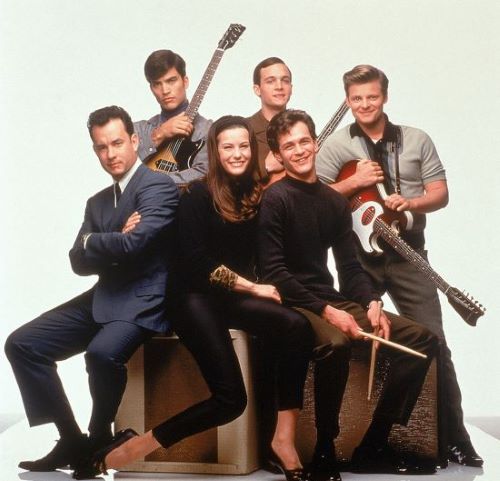 On rare occasions, a movie comes along that captures the hearts of moviegoers and, for many people from Erie, Pennsylvania, That Thing You Do is one such movie.
The fictional story, directed by and starring Tom Hanks, follows the 1960s young upstart band, The Wonders, a group of four friends from Erie, who top the charts with their hit single, That Thing You Do. The movie even gives a nod to Mercyhurst, where The Wonders win the Mercyhurst College Talent Show.
This year marks the 25th anniversary of the movie's release as well as the 25th anniversary of the Mary D'Angelo Performing Arts Center, which will show the film as the kickoff event for the Inauguration of Mercyhurst University President Kathleen Getz on Thursday, Sept. 30, at 7 p.m.
"We wanted to start the inauguration by involving the Erie community, and showing That Thing You Do at the Performing Arts Center seemed the ideal way to do it," said Betsy Frank, executive director of the Mercyhurst Institute for Arts & Culture/Conference & Events. "It allows us to celebrate President Getz, our world-class venue, and the popular movie all at once."
As an interactive part of the showing, Mercyhurst Student Government will host a quiz through the game-based learning platform Kahoot. Audience members will be asked questions at the end of the film to see how well they remembered the details. Prizes — including gift cards to the Roost and Mercyhurst pennants autographed by the film's stars — will be awarded for the top scorers. 
Another highlight of the evening is a special video tribute to President Getz and Mercyhurst from three of the four members of the Wonders: Tom Everett Scott ("Guy"), Johnathon Schaech ("Jimmy"), and Steve Zahn ("Lenny").
While the movie is free and open to the public, registration is required. A complete schedule of events and reservation form can be accessed on the Inauguration website. To maintain the audience's health and safety, masks are required at all indoor events.