David Sedaris brings sardonic wit, incisive social critiques to Mercyhurst
Friday, September 27, 2019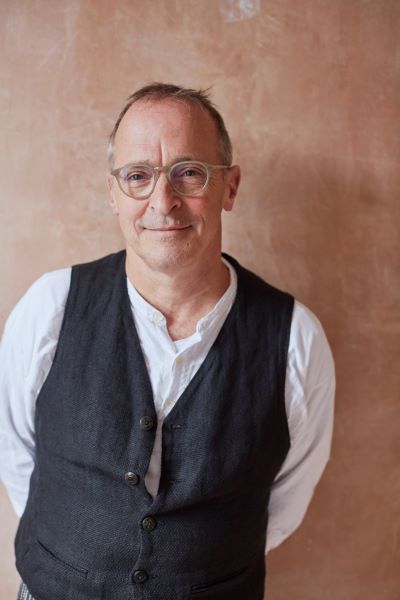 The Mercyhurst Institute for Arts & Culture welcomes NPR humorist and best-selling author David Sedaris back to campus on Friday, Oct. 18, for a reading of new and unpublished material followed by a Q&A and book signing.
With sardonic wit and incisive social critiques, Sedaris has become one of America's preeminent humor writers. The great skill with which he slices through cultural euphemisms and political correctness has made him a master of satire and one of the most observant writers addressing the human condition today.
Sedaris is the author of Barrel Fever, Holidays on Ice, Naked, Me Talk Pretty One Day, Dress Your Family in Corduroy and Denim, When You Are Engulfed in Flames, Let's Explore Diabetes with Owls, and Theft by Finding: Diaries. Each became immediate bestsellers. Calypso, his latest collection of essays, is a New York Times best-seller and a Washington Post Best Book of the Year.
Sedaris' written pieces appear regularly in The New Yorker and have twice been included in "The Best American Essays." His works have been translated into 25 languages, and more than 10 million copies of his books are in print.
Sedaris' original audio pieces can often be heard on the public radio show This American Life. He has been nominated for three Grammy Awards for Best Spoken Word and Best Comedy Album. Since 2011, he can be heard annually on a series of live recordings on BBC Radio 4 entitled "Meet David Sedaris."
In 2018 he was awarded the Terry Southern Prize for Humor as well as the Medal for Spoken Language from the American Academy of Arts and Letters. In March 2019 he was elected as a member into the American Academy of Arts and Letters.
You can follow Sedaris on Facebook at facebook.com/davidsedaris or visit his official website at davidsedarisbooks.com. 
Tickets are $36 for adults, $31 for seniors, and $26 for students and youth 12 and younger. Tickets can be purchased at miac.mercyhurst.edu or by calling the box office at 814-824-3000.
This performance is sponsored by Scott Kern and Amy Cuzzola-Kern, Ph.D.; Lynn and Dale McBrier; and the Erie Reader. The 2019-20 MIAC Live series is made possible through the generosity of Scott Enterprises, Dr. & Mrs. Robert Guelcher, Aetna, and the Erie County Gaming Revenue Authority.