Chetlin inducted into Western Pennsylvania Jewish Sports Hall of Fame
Wednesday, April 28, 2021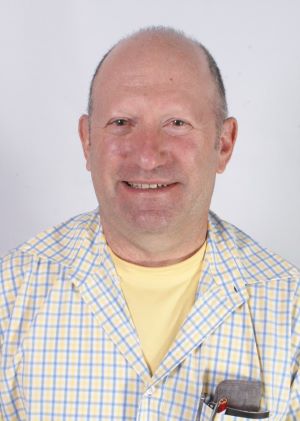 Dr. Robert Chetlin, associate professor of sports medicine at Mercyhurst University, has been inducted into the Western Pennsylvania Jewish Sports Hall of Fame. 
Chetlin is being recognized for his contribution to "sports science," according to the announcement in the Pittsburgh Post-Gazette. In addition to his role as professor, Chetlin is also clinical coordinator and director of the National Strength and Conditioning Association Education Recognition Program at Mercyhurst.
"Bob has dedicated his life to the science of human performance with sports activities," said Bradley Jacobson, chair, Mercyhurst Sports Medicine Department. "He is being honored for his lifelong association with sports and his professional investigation of sports exercise science." 
Prior to his six-year tenure at Mercyhurst, Chetlin served as regional research coordinator for Medacta USA and research physiology contractor for the CDC-National Institute for Occupational Safety and Health/Division of Safety Research, Protective Technology Branch.
He earned his master's degree and doctorate in exercise physiology from the West Virginal University School of Medicine, where he later served as an associate professor for more than 15 years. He completed his undergraduate degree in political science at Northwestern University, where he also played hockey.
Housed at the Jewish Community Center in Squirrel Hill, the Jewish Sports Hall Of Fame of Western Pennsylvania was founded in 1982 with a dual mission of financially supporting Jewish-related sports programs and honoring Jewish athletes and sports professionals.