Branford Marsalis brings jazz artistry to Mercyhurst
Wednesday, January 05, 2022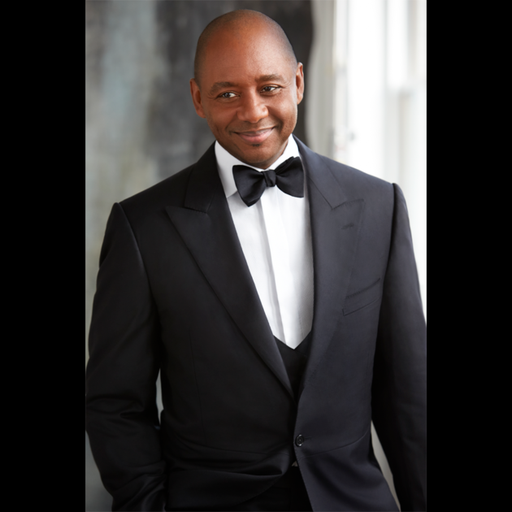 The Mercyhurst Institute for Arts & Culture kicks off its spring 2022 MIAC Live series with legendary jazz saxophonist Branford Marsalis, who brings his acclaimed quartet to the Mary D'Angelo Performing Arts Center on Tuesday, Feb. 1, at 7:30 p.m.
After four decades in the international spotlight, the achievements of saxophonist Branford Marsalis continue to grow. From his initial recognition as a young jazz lion, he has expanded his vision as an instrumentalist, composer, bandleader, and educator, crossing stylistic boundaries while maintaining an unwavering creative integrity. In the process, he has become a multi award-winning artist with three Grammys and a citation by the National Endowment for the Arts as a Jazz Master and an avatar of contemporary artistic excellence.
Growing up in the rich environment of New Orleans as the oldest son of pianist and educator Ellis Marsalis, Branford was drawn to music along with siblings Wynton, Delfeayo, and Jason. The Branford Marsalis Quartet, formed in 1986, remains his primary means of expression. In its virtually uninterrupted three-plus decades of existence, the Quartet has established a rare breadth of stylistic range as demonstrated on the band's latest release: The Secret Between the Shadow and the Soul. Known for the telepathic communication among its uncommonly consistent personnel, its deep book of original music replete with expressive melodies and provocative forms, and an unrivaled spirit in both live and recorded performances, the Branford Marsalis Quartet has long been recognized as the standard to which other ensembles of its kind must be measured.
Branford has not confined his music to the jazz quartet context. A frequent soloist with classical ensembles, he has become increasingly sought after as a featured soloist with acclaimed orchestras around the world, performing works by composers such as Copeland, Debussy, Glazunov, Ibert, Mahler, Milhaud, Rorem, Vaughan Williams, and Villa-Lobos. His legendary guest performances with The Grateful Dead and collaborations with Sting have made him a fan favorite in the pop arena.
His work on Broadway has garnered Drama Desk and Tony nominations for the acclaimed revivals of Children of a Lesser God, Fences, and A Raisin in the Sun. His screen credits include original music composed for Spike Lee's Mo' Better Blues, The Immortal Life of Henrietta Lacks starring Oprah Winfrey, and Ma Rainey's Black Bottom starring Viola Davis and Chadwick Boseman. 
Branford has also shared his knowledge as an educator, forming extended teaching relationships at Michigan State, San Francisco State, and North Carolina Central universities, and conducting workshops at sites throughout the United States and the world.
Tickets, priced $20-$45, can be purchased online at via the MIAC box office website over the phone at 814-824-3000, or in person at the Mary D'Angelo Performing Arts Center box office (Tues-Thurs, 12-5 p.m.). Each order is subject to a $3 per ticket processing fee, regardless of purchase or payment method.
Please note: Audience members for all MIAC Live performances must be fully vaccinated against COVID-19 or, if they cannot be vaccinated, provide proof of a negative COVID-19 test taken within 72 hours prior to entering the theatre. Additionally, masks are required at all times for all patrons regardless of vaccination status. For more information about MIAC's COVID-19 policies, visit the MIAC website. 
This performance is sponsored by H. Jack Langer Plumbing & Heating Company, Weber Murphy Fox, and WQLN. The spring 2022 MIAC Live series is made possible through the generosity of Wm. T. Spaeder Company, and the 2021-22 season is sponsored by Scott Enterprises, Dr. & Mrs. Robert Guelcher, Aetna, Cumulus Media, and the Erie County Gaming Revenue Authority.