AAFS awards Dennis Dirkmaat first-ever Outstanding Mentorship Award
Monday, February 10, 2020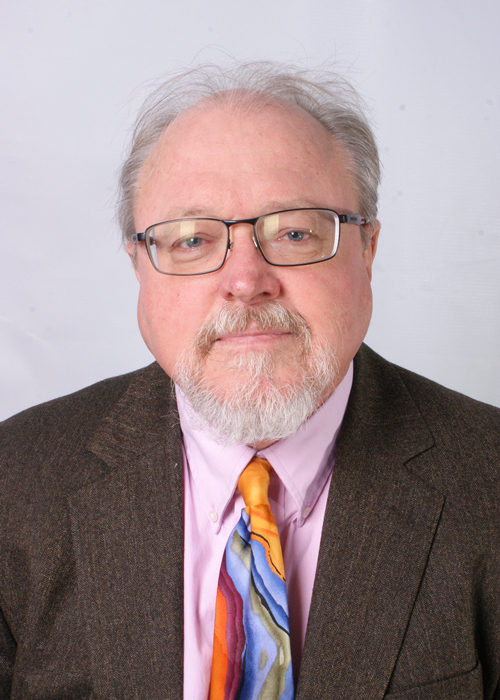 When the Anthropology Section of the American Academy of Forensic Sciences (AAFS) announced it was creating the first-ever Outstanding Mentorship Award, Mercyhurst University forensic anthropology alumni rallied to recommend the professor at the vanguard of their educational experience – Dr. Dennis Dirkmaat.
Dirkmaat is chair of the Applied Forensic Sciences Department and is widely known as a trailblazer in providing his students with unparalleled experience working on genuine cases throughout the tri-state area, averaging 100 a year.
"Students respond to every scene and work on every laboratory case Mercyhurst receives. Each case is an education; from interacting with law enforcement and death investigation entities, to polishing the final touches on the report." (excerpted from recommendation)
During his Mercyhurst career, which began in 1991, Dirkmaat has mentored an estimated 100 to 120 graduate students and 400 to 500 undergraduates. Plus, he has taught hundreds more students through his popular short courses offered every summer since 1993. 
Not only did Dirkmaat involve his students in case work, but he mentored them in research projects that ultimately led to publications, and encouraged them to present at the annual meetings of the American Academy of Forensic Sciences, crucial professional development experiences. 
"This honor is well deserved," said Provost and Vice President for Academic Affairs Dr. Leanne Roberts. "Like an artist forming a piece of clay into a magnificent sculpture, Dr. Dirkmaat took a bare-bones program and built it into one of international renown. His graduates carry his legacy wherever they go, while talented professionals, like new faculty member Dr. Joe Adserias-Garriga of Spain, are drawn to Mercyhurst because of the respect he and his program have engendered worldwide."
Dirkmaat has conducted more than 600 forensic anthropology cases, including nearly 100 field recoveries involving the processing of evidence from human death scenes, and the comprehensive forensic anthropological analysis of over 300 sets of human remains. He was primary forensic anthropologist during mass fatalities in Pittsburgh (USAir Flight 427 crash in 1994), the island of Guam (KAL Flight 801 crash in 1997), Rhode Island (Egypt Air 990 crash in 1999), Clarence, New York (Colgan Air Flight 3407 in 2009). In September 2001, he served as the primary scientific advisor to Somerset County Coroner Wallace Miller during the recovery and identification of victims of United Flight 93.
Just this month, Dirkmaat and two of his colleagues traveled to San Juan for a week to put their skills to work in the morgue, where staff has struggled to keep pace following recent natural disasters.
Dirkmaat will receive the inaugural award at this year's AAFS meetings in Anaheim, California, Feb. 17-22.
Luis Cabo-Perez, director of the Forensic and Bioarchaeology Laboratory, who has been part of Dirkmaat's team since 2003, said of his colleague: "As Dennis has spent his whole career as an educator here, the award is a recognition not only of him, but clearly of Mercyhurst's forensic programs. Basically, when the academy decided to start recognizing excellence in education, we were on top of the list."