Theatre: Through the Looking Glass
When
Thursday, April 08, 2021 - 7:30 pm
Friday, April 09, 2021 - 7:30 pm
Saturday, April 10, 2021 - 7:30 pm
Sunday, April 11, 2021 - 2:00 pm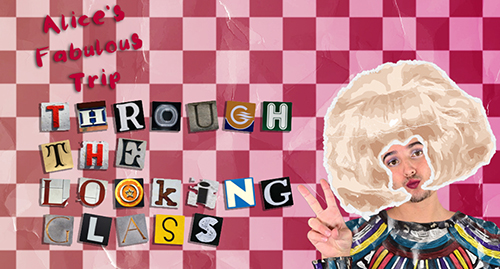 The Mercyhurst Theatre Program continues its 2020-21 season with a wildly inventive new Zoom adaptation of Lewis Carroll's Through the Looking-Glass. Award-winning playwright and historian Mary Barile pens the adaptation, which is directed by guest artist Dr. Doug Powers. 
"While pretty much everyone knows Alice's Adventures in Wonderland, Through the Looking-Glass and What Alice Found There is often overlooked," says Barile. "But that's the magical place where we meet the Walrus and the Carpenter, talking flowers, and mad queens. It's told in episodes, and based on a chess match, so there's a terrific logic to the very obvious nonsense. It's a perfect story to tell through Zoom, since logic can be twisted and the settings keep changing, while actors can be anything they want, however and whenever they want to. Given how topsy-turvy our world has been recently, Looking Glass is the perfect place for us to spend an hour or so." 
Performances are Thursday through Saturday, April 8-10, at 7:30 p.m., and Sunday, April 11, at 2 p.m. All performances are free, but registration is required. For more information, and to register, visit the MIAC website.